Procured from reliable and certified vendors, we offer aluminium coil for thermal insulation engineering, which are used in varied industrial applications. Aluminium coil available in sizes as desired by our clients, our range is available at industry leading prices to our clients spread across the globe.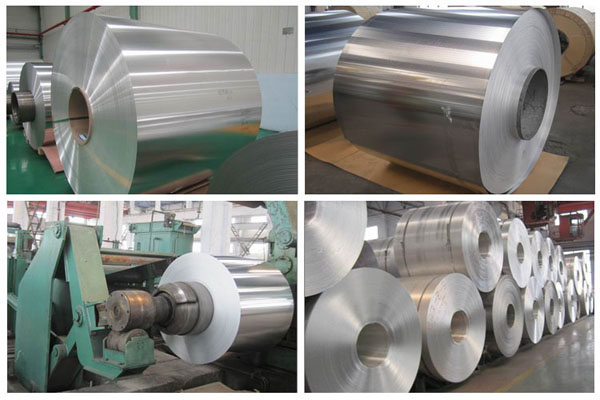 Aluminium is made from bauxite which is one of the earth's most abundantly available elements. The aluminium coils are 100% recyclable without losing quality and recycling is done at only 5% of the energy needed of primary aluminium production. Today, over 95% of products made of aluminium are recycled at end of life. Aluminium is lightweight, strong and flexible. This makes aluminium the solution for a more fuel efficient future .
We are a leading manufacturer of aluminium coils in grade 1050, 1060, 1100, 1235, 3003, 5052, 8011 in O-Soft, H14, H18, H22, H24, Hard Tempers .
Increased Strength
Good Corrosion Resistance
Higher Machinability
Ease of Welding
Aluminium coils are available in a thickness range of 0.5mm up to 5mm. The general widths of Aluminum coils are 1000mm, 1250mm and 1500mm.
Aluminium Coils Product Range
Alloy No.
Thickness
(mm)
Width
(mm)
Length
(mm)
Temper
A1050, A1060, A1070, A1100
0.2-5.0
20-2200
Coil
O, H12, H22, H14, H16, H18, H24, H26
A3003, A3105, A3004
0.2-5.0
20-2200
Coil
O, H14, H18, H24
A5052, A5005, A5083, A5086, A5754
0.2-5.0
20-2200
Coil
O, H18, H24, H32, H34, H111, H112
A6061, A6082, A6063
0.2-5.0
20-2200
Coil
T4, T6, T651
A8011
0.2-5.0
20-2200
Coil
O, H12, H22, H14, H16, H18, H24, H26