Aluminium foil packaging is becoming more common,As early as 1932, China appeared on the first aluminum foil rolling mill – HAOMEI Industrial, aluminium foil, aluminum sheet, aluminium circle with an average monthly production growth of 414.4%, the average monthly output growth of 385.4%, labor productivity increased 248.2%, and in 1961 Year to achieve aluminum foil exports. So far HAOMEI Aluminum has been shipping to United States, Canada, Mexico, Germany, Germany, Italy, Spain, Serbia, Ukraine, UAE, Iran, ect more than 60 countries all over the world.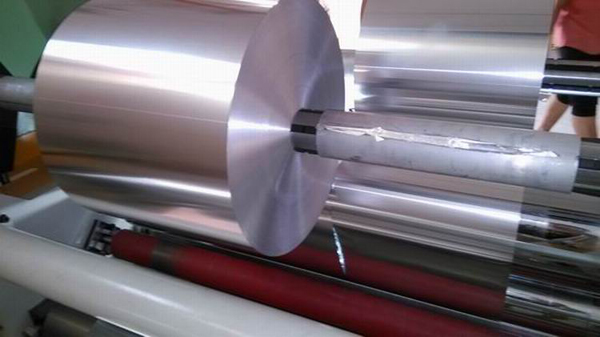 After 30 years, China's aluminium sheet foil industry ushered in a period of great development, the first 20 years for the modernization of the aluminium sheet foil industry has laid a stable and rapid development of the foundation, after the stage is catching up with the world's advanced level of 10 years. Today, China has become a primary aluminium foil industry power.
Let's us to see the history of the aluminum foil packing together.
In the early 20th century, due to aluminum technology, aluminium foil production is extremely scarce, aluminium foil is also the most expensive to become the most expensive packaging materials, only for high-end packaging, 1911, Swiss candy company fancy aluminium foil, and make decisions: The original packaging of chocolate foil with aluminium sheet foil instead. Which makes its superior performance worldwide attention.
After two or three decades, the development of aluminium foil packaging has been relatively stable, until World War II, aluminum foil as a military packaging materials to conquer the governments and soldiers, to the rapid development.
To the last century 50's, aluminum paper, aluminum-plastic composite materials began to appear, the practicality of aluminum foil has been further developed.
70 years, color printing technology continues to mature, so that the appearance of aluminum foil become more eye-catching, eye-catching. Aluminum foil and aluminum-plastic composite packaging into the popularization stage.
Into the 21st century, the first generation of aluminum foil composite paper is 0.06 mm with aluminum foil and paper, the second generation of laminating paper, through the PET or OPP film sprayed with aluminum after the paste, the third generation of vacuum aluminum Paper, is the latest generation of products, compared to the previous advantage is that the aluminum layer is very thin, only 6.5-7 microns, and environmental protection, high level of security, for a wide range.