Commercial aluminum foil roll is widely used in food packaging, pharmaceutical packaging, aviation, electronics, machinery, construction and decoration and other fields. Our company specializes in the production of household aluminum foil, food grade aluminum foil, container aluminum foil and flexible packaging aluminum foil, etc. According to different fields of use, the models are 8011, 3003, 1235, 1050, 8021, 1145 etc., and the states are O, H18, H22, H24, etc. The main specifications are 80-1500 mm wide and 6-200 microns thick. At the same time, we can produce embossed aluminum foil, oil-coated aluminium foil, silicon-coated aluminum foil, medical aluminum foil, beer neck label aluminium foil, gold foil paper according to customer needs.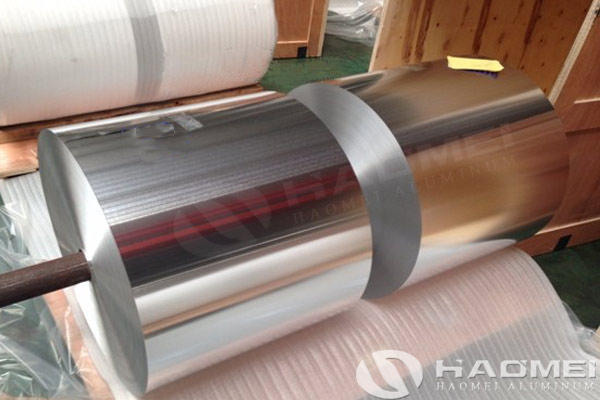 Commercial aluminum foil roll is a perfect packaging material with a variety of excellent properties, and it has fully shown its broad application prospects in many fields. In order to improve the rolling efficiency and the quality of aluminum foil products, modern aluminum foil rolling mills are developing in four directions: large-roll, wide-width, high-speed, and automation. The width of the roll body of the contemporary aluminum foil rolling mill has reached more than 2200mm, the rolling speed has reached more than 2000m/min, and the coil weight has reached more than 20t.
Haomei Aluminum has a modern production workshop for commercial aluminum foil roll raw materials and aluminum foil products, with advanced aluminum foil large coil raw material production lines and auxiliary equipment; 10 sets of automatic aluminum foil rewinders; 8 sets of aluminum foil container production lines and other aluminum foils product production equipment, Haomei Aluminum can produce 8,000 tons of high-quality aluminum foil roll products per year. The products provided to you meet your requirements, and can customize special products for you to reduce waste and help you achieve low-cost strategies. Your needs are our pursuit!