The number of oil pollution defects is a very important index to evaluate the quality of aluminum foil.
Oil stain refers to the greatest amount of oil on the surface of aluminium foil after rolling, and the grease on the surface is visible to the naked eye during cutting production and product inspection.
These oils are mainly caused by throwing, splashing, dropping on the box surface at the roll neck or at the exit of the mill, abnormal roll cleaner and dropping oil from the gauge head of the mill, and are often more complicated in dirty composition.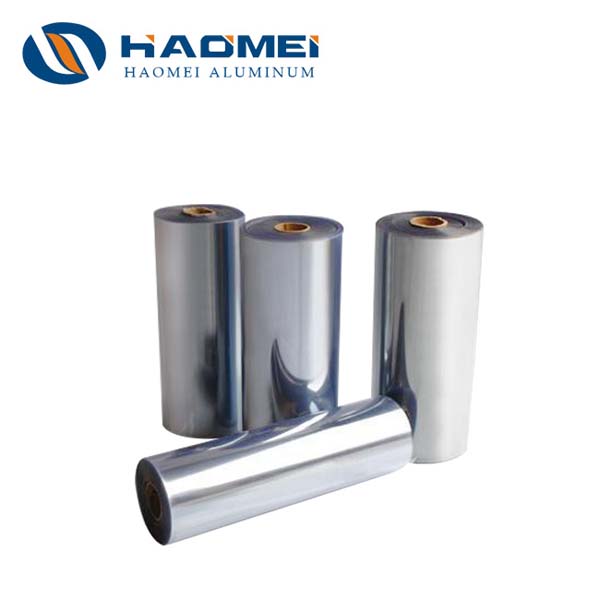 This oil stain will bring harm to the surface of industrial aluminum foil roll: first, because most of the finished aluminum foil as decorative or packaging materials, must have a clean surface; second, its thickness is thin, easy to form bubbles in the subsequent annealing, and because the amount of oil in the place of excessive residue and affect the use.
Cold rolled aluminium foil products:
Alloy types: 1050, 1070, 1145, 1100, 1235, 3A21, 3003, 8011, etc.
Aluminum strip status: H18 (28) – H12 (22), O
Cold rolled foil aluminum width: 700 – 1260mm
The thinnest thickness of cold rolling is 0.08mm
The maximum weight of the whole product is 6500kg
The maximum inner diameter and maximum outer diameter of the whole product are: Phi 505, and phi 1650.
The maximum width of the finished product is 1450mm (sleeve length) and 1260mm (width of finished material).
Finished product specifications: finished product thickness range of 0.08-1.0 mm; strip inner diameter range of ~75-150 mm; strip width range of 150-1350 mm.
Casting and rolling aluminium foil products:
Alloy types: 1030B, 1050, 1070, 1145, 1100, 1235, 3A21, 3003, 3102, 8011, etc.
Board width: 1000mm – 2050mm
Coil weight: 6500kg – 13000kg
Outer diameter of coil: 1650mm – 2000mm