8079 aluminium foil is a high strength aluminum foil with good elongation and spreading pressure. 8079 aluminum foil boasts the advantages of moisture resistance, air tightness, light shading, wear resistance, fragrance preservation and high sanitary level, also winning popularity with its elegant silver-white gloss and adaption to patterns of various colors. The use of aluminium foil 8079 covers pharmaceutical packaging, food packaging, food containers, battery soft packaging etc.
  As a pharm packaging material, 8079 foil is usually 0.02mm or 0.022mm thick. Thicker ones ranges from 0.04mm to 0.75mm. H18 and O are the regular tempers. The foil is used in pharmaceutical packaging because of its good strength, excellent sealing property, outstanding light prevention effect and healthy clean material.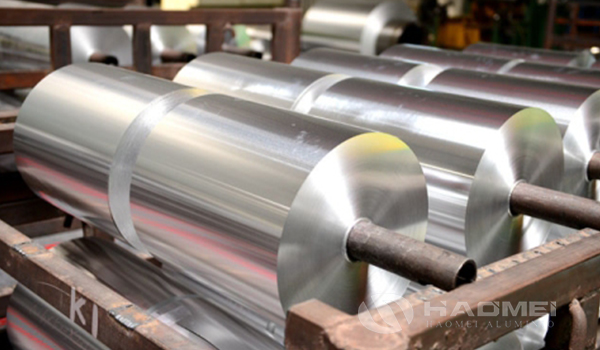 The use of aluminium foil 8079 in food packaging is based on its attractive metal gloss, high heat prevention ability, good sealing effect, and excellent resistance to air, moisture and light. In addition, the foil shows good mechanical properties and anti-erosion ability, suitable to be process by high-speed automatic packing machine under various climatic conditions. It is mainly used in pharmaceutical, tablet, capsule, suppository, pill blister packaging.
  8079 aluminium foil for battery packaging is smooth and flat, with high light reflectivity, high tensile strength in the vertical and horizontal directions, airtightness and water permeability, and good sealing performance. It has the characteristics of high shielding rate, strong material toughness and low price. It can effectively shield the electronic interference generated by any electronic product equipment. It is also a suitable material to replace conductive cloth, which plays the role of flame retardant, anticorrosive, thermal insulation and sound absorption.
  In addition to the uses mentioned above, 8079 aluminum coil foil has many unexpected uses, too. Please refer to Aluminum Foil Uses in Daily Life for details.