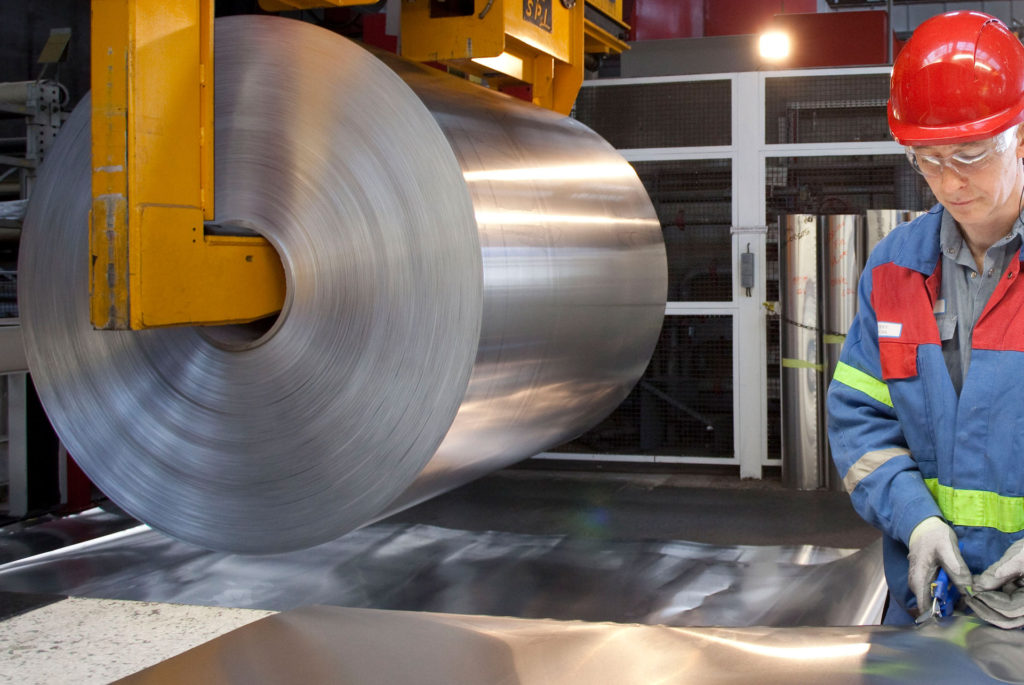 6063 aluminum roll alloy is widely used in construction and other industries, which is not only has good thermoplastic, excellent corrosion resistance and the ideal processing performance, and easy to oxidize the coloring.
But there often appear some coarse grain structure, feather tissue and phase precipitates, and in the solidification prone to casting cracks, seriously affecting the quality of the alloy, even after homogenization.
One is the use of aluminum alloy composition; the second is the homogeneous material; Third in the aluminum profile before the formation of three temperature control and on-line quenching; which are the most basic process of aluminum production to improve the hardness and strength .
The concept of measurement uncertainty and its significance in the measurement activities, Regarding 6063-T5828 electrophoretic paint profiles aluminum roll as the test material, to establish the measurement uncertainty mathematical model to determine the source for the yield load , the failure load, the sample width and the sample thickness, to calculate the synthetic standard uncertainty of each component, and then calculate the tensile strength, the specified non-proportional elongation of the synthetic standard uncertainty, the tensile strength, Extended Uncertainty of Proportional Elongation Stress.