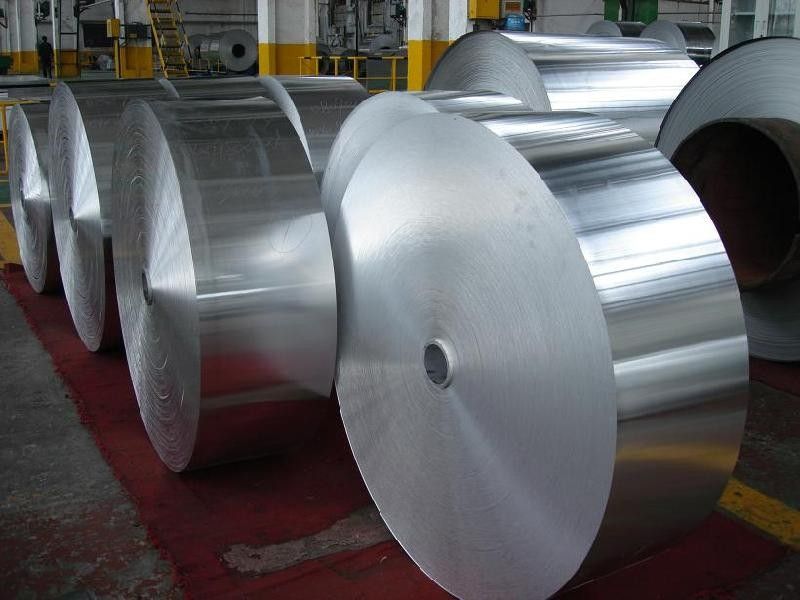 Alloy aluminum roll is mixed into kinds of alloy in the process of production, in order to improve the Physical and chemical performances. Alloy aluminum roll features some special performances which other pure aluminum sheet do not possess. Durable, corrosion resistance and fire proof, etc.. Alloy aluminum roll is widely used into some special aspects, such as Ship, refrigerator, mould, aerospace equipment, etc..But how to Identify the Quality of Alloy aluminum Roll in the process of purchasing? Some information needed to be noticed below:
1. Thickness of Oxide film: The oxide film of alloy aluminum roll is made of anodic oxidation, which has the effect of protection and decoration. And can be checked by Eddy current thickness gauge.
2. The Quality of Sealing: There are much space in the surface of alloy aluminum roll after the process of anodic oxidation. If not sealing well, the corrosion resistance of alloy aluminum roll will be decrease.
3. Corrosion Resistance: The corrosion resistance will have a great effect on the duration of alloy aluminum roll.
4. To Check Mark: If there are Standard code and production license No. On the surface of alloy aluminum roll packaging.
5. Surface Quality: Must clean the alloy aluminum roll in a regular time to keep clean and tidy. It is not allowed that there are Cracking, peeling, corrosion and bubble in the surface of alloy aluminum roll.