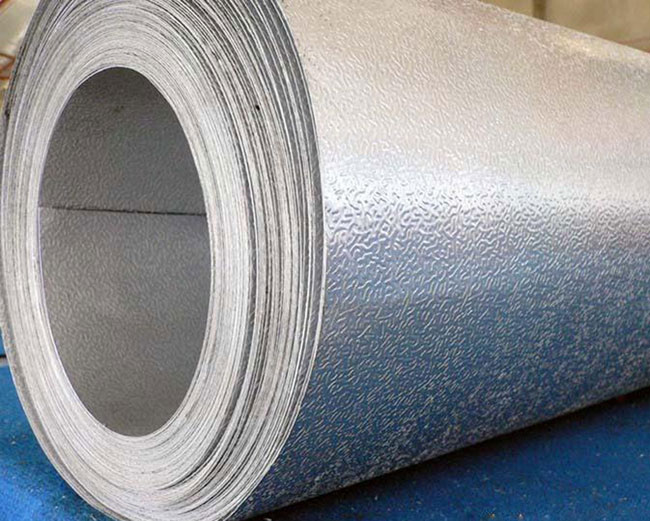 Embossed aluminum roll is widely used into many aspects in the daily life. So many construction buildings occur in the city, the decoration of outdoor and indoor is bad need of the embossed aluminum roll. To widen the production of embossed aluminum roll is the trend of Haomei Company. But what are the advantages of embossed aluminum roll in Haomei Industrial Co.,ltd?
After embossed, the thickness of aluminum roll will be increased 0.1-0.3mm. In the condition of unchangeable basis performance, the strength of embossed aluminum roll can be stronger.
Embossed aluminum roll is widely used into indoor decoration, bridge, machinery equipment shells, lantern shells and boxes, etc because of its good streamline design, bright and elegant surface. Haomei Industrial Co.,ltd features many kinds of aluminum roll, color coated aluminum roll, embossed aluminum roll, pure aluminum roll, etc which is produced by the high technology embossed machine. Haomei can produce kinds of specifications of embossed aluminum roll.
Brand: A1060,A1100,A3003,A3004,A3005,A3105,A5052, etc.
Thickness:0.2mm-1.2mm
Width:100mm-1250mm
Patterns: Orange peel pattern and Diamond pattern, etc. Can customized many patterns according to the customers' needs.
Color: Can be coated by polyester.