In recent years, electronic aluminum foil strip industry develops pretty fast in domestic. Here are some reasons. Traditional industries, such as household appliance, are making stable profits every year. Thus, the demand for capacitor is larger and larger. Manufacture bases of capacitor industry in Korean, Japan, Taiwan are accelerating their paces to move bases to Mainland, China. Meanwhile, the production of electronic capacitor is increasing rising. All these can promote the development of electronic aluminum foil strip .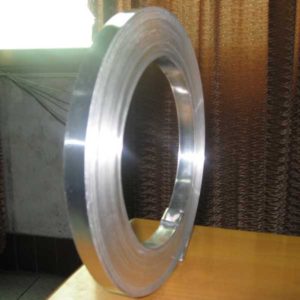 electronic aluminum foil strip has a wide application, and we can see many electronic aluminum foil strip in our daily life, such as used in mainframe, display, power source, and other fields. These are necessities in our basic life. Thus, we can refer that market for electronic aluminum foil strip will not shrink but has more potential and bright developing future.
electronic aluminum foil strip is the crucial part of electronic capacitor, and it is vastly applied in household appliance, calculators, industry control, automotives, electric locomotive, military and aerospace equipment, etc.
Currently, electronic aluminum foil strip has been extended to automotive electronic field. Automotive aluminum foil strip industry is currently one of the hot industries. In developing countries, automotive production is pretty stable. Here we can also see that electronic aluminum foil has great potential in this market.