Medicinal aluminum strip foil is mainly used for the packing of the drugs, it can protect the quality of the drugs, drugs are not easy to oxidation, and improve the stability of drugs.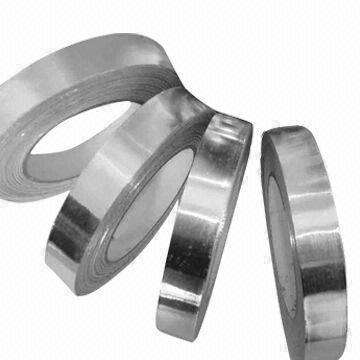 Health bureau requirement is very strict, about the quality of the medicinal aluminum strip foil surface appearance must be kept clean, flat paint uniform. The above text, design, printing must be correct and clear and firm and do not have a dense, continuous pinhole. Between different batches of the medicinal aluminum foil, the off color can't be too obvious, otherwise will be considered not suitable products.
Medicinal aluminum strip foil is not very common in people's lives, the hospital staff is more understanding, in order to keep the reliability of the drug, no cutting corners on medicinal aluminum foil.
8011 – O aluminum strip  foil is mainly used in food packaging, pharmaceutical packaging. Processing range: the thickness of 0.02 mm to 0.02 mm, width: 300 mm – 1100 mm, haomei aluminum can customize product according to customer requirements for you. Henan haomei production of 8011 aluminum strip  foil on the pharmaceutical packaging, mainly used in some of the vacuum packing solid drugs, patches and capsule.