Metal package as an important part of modern packing industry, and 8011 aluminum strip made of aluminum cap  adopt safe and hygiene,poisonless and tasteless good materials to filling food,drink and so on industry, meanwhile use convenience, easy to transport and recycling, non-pollution environment, so have attained more and more consumers' love.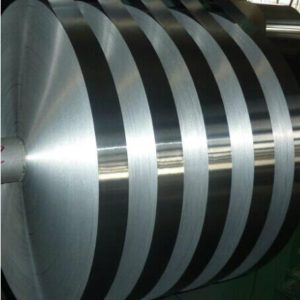 1.8011 aluminum strip made of aluminum cap use good materials to produce, have health,non-rusting,open easily,don't need auxiliary means, and after opened, aluminium caps have distroy trace, can effectively prevent steal open.
2. 8011 aluminum strip made of aluminum cap has better cushion,anti-knock,thermal insulation, moisture protection, resistance to chemical corrosion etc. and non-poisonous, non-absorbing water, no peeling desquamation of dust, sealing performance is very good.
3. According to customers' need, aluminium cap can make high-temperature resistance, water boiling resistance, alcohol resistance etc. Pattern design can adopt color painting, embossed word,washing word.
4. 8011 aluminum strip made of aluminum cap's inside cushion adopt special drops of gel materials and advanced production technology, make the sealed bottle has excellent sealing performance, the cap surface has more large paint, can paint a variety of word chart paint, aluminum cap can be more beautiful, also make your products have more higher valuable sense.