8079 aluminum pharmaceutical foil contains a high amount of iron and silicon. It is a packaging material with clean surface, non-toxic, odorless, non-volatile, and will not react with any food. It has high strength, good elongation and stretchability, excellent moisture resistance, air tightness, shading, and abrasion resistance. It is easy to process beautiful patterns and patterns in various colors, and is more suitable for packaging medicines. Haomei8079 medicinal aluminum foil has high hardness, strong tension, and some plasticity, which is suitable for packaging of any shape; it has good shading effect and can avoid light such as sunlight, and will not penetrate at high temperatures and low temperatures.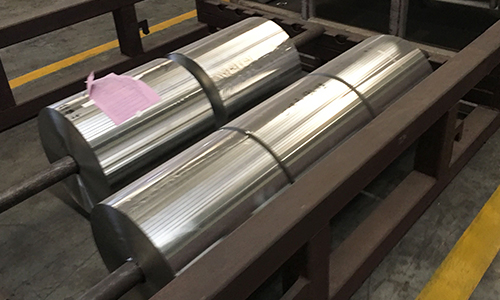 8079 pharmaceutical aluminum foil tempers: O, H22, H24
Thickness: 0.018-0.2mm
Uses: lunch box materials, medicine capsules, food packaging, aluminum foil for battery soft packs, etc.
Specifically, Haomei 8079 aluminium pharmaceutical foil has the following characteristics:
Multiple tests for bacteria, molds, etc., non-toxic, tasteless, safe and sanitary;
8079 aluminum foil has extremely high moisture resistance, gas barrier properties and taste retention, which can effectively protect the packaging;
The shape is stable at high temperature and low temperature, and it will not expand or shrink when the temperature is -73~371°C;
It has excellent electrical conductivity and shading properties.