Haomei produce 8011 aluminium foil for pharma packaging with accurate thickness, clean surface, neat edge and less pinholes. The pinhole control of pharmaceutical packaging aluminum foil is a systematic project. It involves three links: aluminum foil blank production, raw aluminum foil rolling, and pharmaceutical aluminum foil production. Effective quality control must be carried out on these three links to minimize pinholes. As one of the best pharmaceutical packaging aluminium foil suppliers in China, Haomei Aluminium has 15 years of medical grade aluminum foil production experience and a stable customer base of high-end pharmaceutical manufacturers.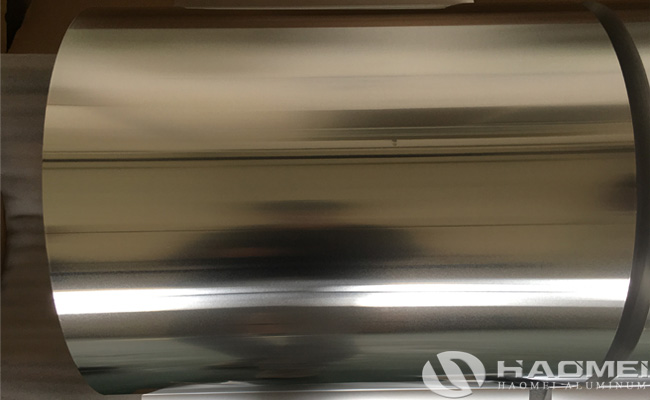 First, reach an agreement with the supplier on the acceptance standard of raw aluminum foil: the testing methods and testing indicators for the pinhole degree of raw aluminum foil are uniformly implemented in accordance with the specified standards.
Second. Make a preliminary judgment on the cause of the pinholes found in the sample inspection of the raw aluminum foil. Once it is determined to be caused by the blank problem, the relevant batch of aluminum foil will be sampled more to better evaluate the overall pinhole condition of the batch .
Third. Keep the aluminium foil for pharmaceutical production equipment clean and ensure that no hard debris particles adhere to the equipment guide roller.
Fourth, conduct online spot checks during the aluminium foil for pharma packaging production process (due to the limitation of the accuracy of the testing equipment, only larger holes can be detected at present), which can effectively find large diameter pinholes and linear pinholes not found in the sampling inspection. For other companies that lack online testing equipment, they can only rely on naked eyes.
For Price Plz Contact Whatsapp/Wechat: 0086 181 3788 9531
Or Email to nydia@aluminium24.eu