Aluminium foil roll suppliers china Haomei has good reputation and produce 1060, 3003, 8011, 8021 and 8079 aluminum foil with high quality. Aluminum foil is a rolled aluminum product with a thickness of less than 0.20mm and a rectangular and uniform cross section. There are many uses of aluminum foil roll, which have great uses in the fields of food packaging industry, pharmaceutical packaging industry, battery electronics industry, household appliances (air conditioning) industry, aluminum foil for bottle caps, etc.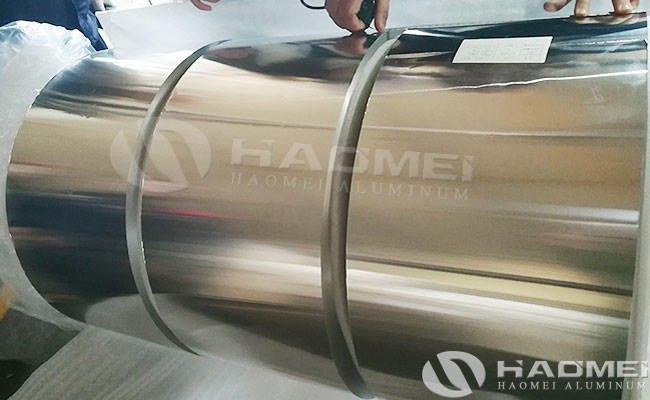 The quality performance of Haomei aluminum foil roll are:
1. The surface is clean, free of oil, bright lines and other inclusions, and the aluminium foil roll has a high elongation rate.
2. Easy stamping and forming, convenient sealing, and ensuring food safety.
3. The barrier is strong, which is conducive to the preservation of food and prolongs the shelf life.
4. It can be recycled and reused to reduce catering white garbage.
As a professional aluminium foil roll suppliers china, Haomei Aluminum produces food-grade aluminum foil and pharmaceutical grade aluminium foil that has undergone many tests such as bacteria and mold, and the heavy metals do not exceed 0.25 parts per million. Moreover, it strictly implements industry standards and reaches food-grade aluminum foil standards. It is a supplier of 8011 aluminum foil raw materials that is well-known at home and abroad.
For Price Plz Contact Whatsapp/Wechat: 0086 181 3788 9531
Or Email to nydia@aluminium24.eu