We are a professional mold designers can fulfill Customized profile according to Pro-E, AutoCAD, Solidworks, ANSYS ASME VIII Aluminium Foil design.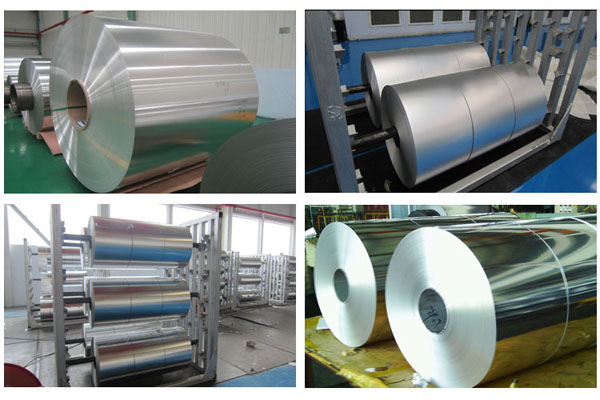 Aluminum foil is produced by rolling aluminum slabs cast from molten aluminum in a rolling mill to the desired thickness. To maintain a constant thickness, a technician monitors the rolling mill sensors to ensure the pressure on the slab is correct.
Aluminum Foil include cigarette foil、household foil,Food soft packing Foil,cable foil etc. they are available with different surface treatment and finished machining.
Finishing of aluminum foil
Mill finished, Anodized, Electrophoresis, Powder coated, Painted, Sliver matt, Sand blasted, PVDF, Silkscreened etc.
Type of aluminum foil
cigarette aluminum foil、household aluminum foil,Food soft packing aluminum foil,cable aluminum foil,tape aluminum foil
Aluminum Foil for A/C,Hydrophilic Aluminum Foil ,PS/CTP Base Board
Aluminum Foil Aluminum Foil of Narrow Width ,Cable Shielding Aluminum Foil Aluminum Foil Adhesive Tape,Hairdressing Aluminum,Aluminum Foil for Yogurt Lid..