We can provide a total range of aluminium foil paper and aluminum foil roll offerings when working with you to define your project.Thanks to the gloss finish, it suits to decorations for all occasions: family celebrations, birthdays, carnival, new year's festive decorations.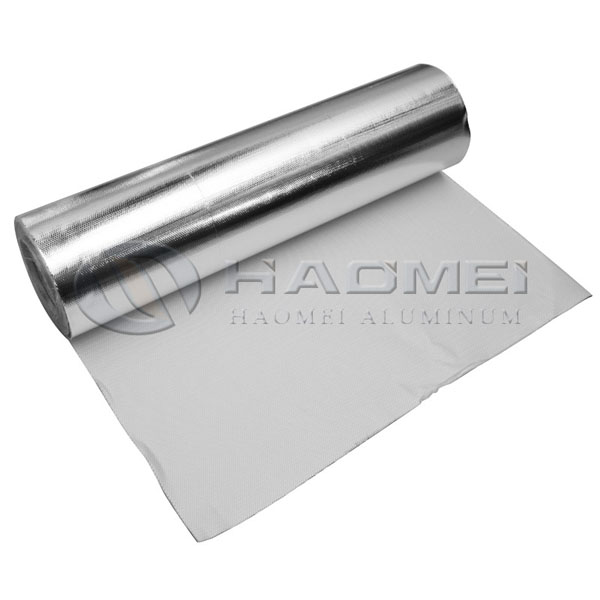 Aluminum foil use is recyclable and shiny, it is super versatile.
After the foil stock has been manufactured, it must be further processed on a rolling mill. The work rolls have finely ground and polished surfaces to ensure a flat, even foil with a bright finish. The work rolls are paired with heavier backup rolls which exert very high pressure on the work rolls to ensure stability. This pressure ensures a uniform gauge (thickness) across the resulting aluminium foil sheet (known as a web). Each time the foil stock passes through the rolling mill, it is squeezed, its thickness is reduced and its length increases, but its width remains the same. This means the required width for the final foil product must be set at the beginning of the process.
Aluminium foil is typically less than 150 µm in thickness. Foils are available in gauges as low as 6.3 µm. Heavier foil gauges (> 17 µm) provide an absolute barrier to gases and liquids. A typical water vapour transmission rate (WVTR) for 9 µm foil is 0.3 g/m2 per 24 hours at 38 °C and 90% RH. As thickness is reduced, foil becomes more vulnerable to tearing or pinholing.
Foil paper is created by using an extremely thin caliper metal which is laminated to a specialty paper for added strength. Aluminum foil paper is double-sided with a different colour on each side.Thus making the paper pliable, wrinkle-resistant and durable. This paper can also be top-coated to improve printing. Making Foil paper a good use in labels and box-wrap.