The aluminum foil can be offered as further processing raw material such as producing container, embossing printing and coating, Sticking, Package for food, Drink, Medicine in Daily life, Cosmetics and Package for some special using material, Cable and heat exchanger, etc.
Material: A1050, 1060, 1070, 1100, 1235, 8011
Temper: H14, H18, H22, H24, H26, H16, O
Thickness: 0.0055mm-0.017mm(5.5μm-17μm)
Width: 200mm-600mm
ID: 76mm/150mm/152mm (made from aluminum or steel)
OD: 20mm-1500mm
Packing: wooden box, or export standard carton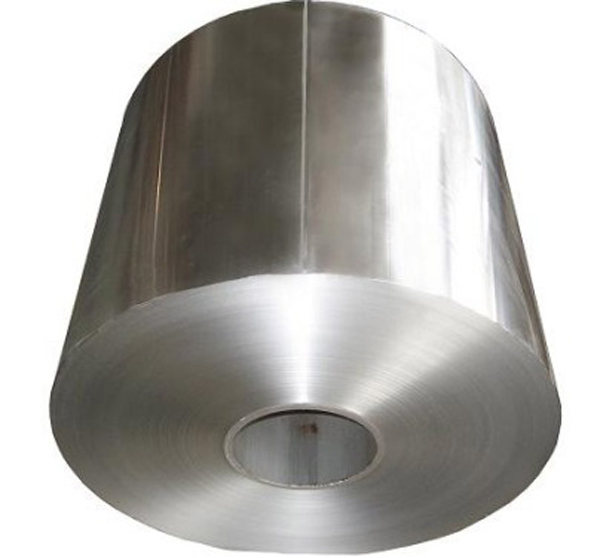 Industrial aluminum foil for automotive
Aluminium foil is also increasingly important in automotive components such as impact energy absorption structures and in catalytic converters. Favoured over steel because of better corrosion resistance and weight economy, special aluminium alloys provide the physical properties required in these aluminium foil applications.
Industrial aluminum foil for heat exchangers,The air conditioning now standard equipment in most passenger cars also uses aluminium foil for the heat exchanger finning.
Aluminium foil has enabled car manufacturers to save considerably on the weight of a car's radiator. This, in turn, saves on the fuel demands of the vehicle, so reducing emissions.
In the air conditioning of shops and offices, theatres, ships, refrigerated trucks, trains and so on, there is a place for the economy and efficiency the aluminium foil-finned heat exchange unit.
Starting at 50µm the foil material goes up to a thickness of 250µm (a little over the strict 'foil' thickness designation). Brazing strip used in heat exchangers is a similar, but thicker material with thicknesses rising to 2mm.
The barrier properties and heat reflectivity of aluminium foil are widely used in building panels adding to the insulation performance of modern building systems.
In electrical cables, aluminium foil helps to give long-term insulation against moisture and attack from naturally occurring corrosive elements found above and below the ground.
Aluminium foil also acts as an insulator against the magnetic and radio frequency emissions associated with electrical cables. As a sheath for fibre-optic cables, aluminium foil uses its electrical conductivity to act as a 'tracer' to enable testing of the integrity of cable links – as well as helping to provide the long term protection every cable needs.