There are many series of slugs manufactured by Haomei, and in the past article, we have introduced you some series of it, and many clients is attracted by the products through scanning the article, actually, Haomei has many kinds of aluminum slugs. In order to satisfy the demand of the clients, today we will introduce you another series-the 8128 aluminum slug. The slug is made from the 8182 alloy, and the diameter is 11 mm~60 mm, and the thickness is 2mm~10 mm, Only high purity 8128 aluminum ingot imported from primary producers, is used in the production of haomei's 8128 aluminum slugs.
The 8128 aluminium slugs production process involves the use of aluminium melting furnaces, holding furnaces, automatic continuous strip casting machines, hot and cold rolling mills, automatic slug punching presses, annealing ovens, slug vibrators and inspection lines.The operations of haomei are fully integrated as the Company operates by ourselves aluminum casting lines which produce the intermediate material required for the production of aluminum impact extruded containers. haomei also manufacture their own plastic bottles/caps, for use with their aluminum tubes and all tooling for their extruded containers as well as most spare parts.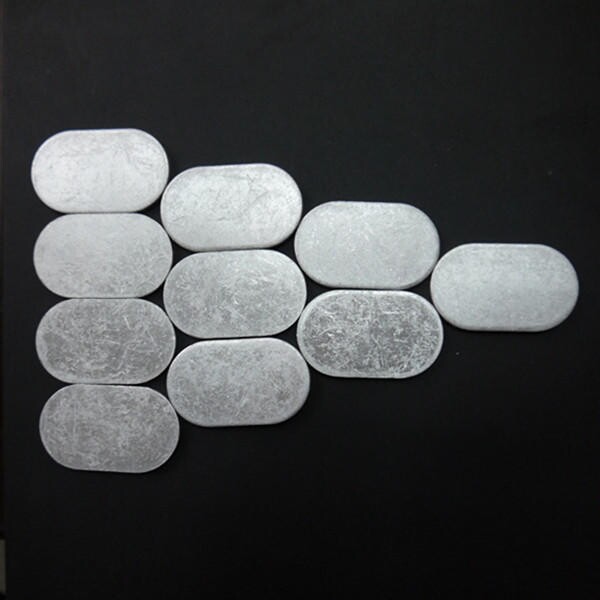 If you have any demand for the 8128 aluminum slug, you can contact us, the Haomei Industrial Co., Ltd has been engaged in the aluminum sheet, plate, coil, foil, slug, supplier for 30 years, and many products have been exported to the countries all over the world, many clients speak highly of our products, and some of them express their hope for a long term cooperation relationship.