We have introduced many series of aluminum sheet to you, and each series has the obvious features, and today, we will introduce you one series of it-the 3005 aluminum mirror sheet.
The thickness of it is 0.2-6.0 mm, and the width is usually 200-2000 mm. It is widely used in the aircraft, automobile, train, building wall, ceilings, roofing, furniture cabinet, lighting plate, shipping plate, solar reflective plate, Corner protector, insulation material, beverage bottle, cap, ring-pull, cosmetics shell and cover, aluminum tread/embossed plate, quenched and pre-stretched plate, PS base plate, CTP base plate, Signs, nameplate, electrical products shell, engineering machinery plate, aluminum reefer containers and special containers, household refrigerators, microwave ovens, audio equipment, etc. The consumer electronics: mobile phones, digital cameras,MP3,U disk, LED Light, lampshade or fluorescent lamp, etc.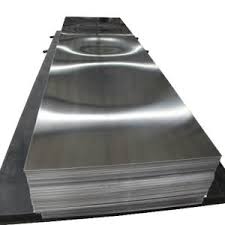 Comparing with the other aluminum sheet, the 3005 mirror aluminum sheet has the following advantages: first, its color does not fade away, the polymer composite panel has more excellent physics and chemistry performance than the traditional material, and it solve the problem of the color aberration, even in the complicated kitchen, the mirror aluminum sheet won't lose the luster, which has the same effect with the covered film. It can bear the scratches, and won't transform in the normal temperature. Third, it can bear the corrosion of the acid and  alkali, which is a very healthy material. Fourth, it has a smooth surface and it is easy to clean. Finally, it is environment friendly, the poor quality material will give off the harmful things such as the voc, which is harmful to the human health, and the mirror sheet is not easy generation of substances such as benzene, by special light-curing, forming dense curing membranes, reduce the amount of harmful gases emitted from base materials.