The 5052 aluminum strip is made of the 5052 alloy, and the thickness of it is 0.125~0.25 mm. The main content is Mg, which improve the strength of 5052 aluminum strip.
The 5052 aluminum strip is an aluminum alloy, the primary alloy of it is magnesium and chromium. The 5052 aluminum strip of Haomei aluminum is certificated to ASTM B 209 and it can be cut to size at customer's need. The main content of it is Mg, and it improve the strength of 5052 aluminum strip. Products with different thickness have different tensile and yield strength as well as elongation, and they all live up to the international standard. The 5052 aluminum strip is stronger than 1100 and 3003, and it is an excellent candidate for most processing techniques. It is widely applied in the fields such as architecture, general sheet metal work, heat exchangers. 5052 aluminum strip this alloy has good forming performance, corrosion resistance, fatigue strength, candle medium static strength, used in the manufacture of aircraft fuel tank, oil pipe, and the vehicle and vessel sheet metal parts, instruments, lights frame and rivet, metal products.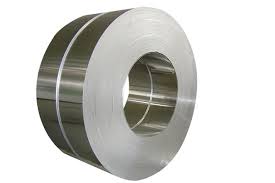 The Haomei Industrial Co., Ltd has the manufactured many series aluminum sheet and the different series have the different character, and it can be applied into the different fields, the products are of good quality, which is very popular among the foreign clients, many clients speak highly of the product, and some of them develops a long term cooperation relationship with us, if you have any need, please contact us, and we will try our best to answer all your question!