The aluminum sheet refers to the rectangular slab that is pressed or cut from the pure aluminum or the aluminum alloy, which has the even thickness. The thickness of the aluminum sheet is above 0.2 mm, and below 500 mm, and width is usually above 200 mm, and the length is below 16 m. The aluminum sheet of which the thickness is below 0.2 mm is the aluminum plate, and the one of which the thickness is below 200 mm is the strip, with the development of the technology, the width of the aluminum sheet can reach 600 mm.
There are many processing technology of the aluminum sheet, first is the straight wire drawing technology, which means that you can make the straight wire drawing by the method of machine frication on the surface of the aluminum sheet, and it has can brush off the scratches on the aluminum sheet, and it can also decorate the aluminum sheet. There are continuous wire pattern and intermittent wire pattern, continuous wire pattern can be acquired from the friction by the scouring pad or a stainless steel brush. Through changing the diameter of the steel wire of the brush. The intermittent wire can be obtained from the brush or scrubbing machine. The chaos drawing is made under the high speed rotation steel wire brush, and it makes the no rules, no obvious matte texture threads through the backward and forward movement.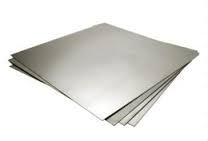 Above are the description of the two kinds of processing technology of the aluminum sheet, and they are widely used, if you still have the question about it, please  contact us, Haomei Industrial Co., Ltd is the professional aluminum sheet supplier in China, and we will answer your questions to our best!