High quality spacer aluminum strip are applied to insulate the hollow spacer glass materials with heat insulation and sound insulation. By using aluminum strips product in hollow spacer glass, the appearance is beautiful and applicable, and can reduce the weight of buildings. The advantage of aluminum spacer strip lies in their low price, outstanding verticality, resistance to torsion, and smooth appearance to ensure better water and air tightness.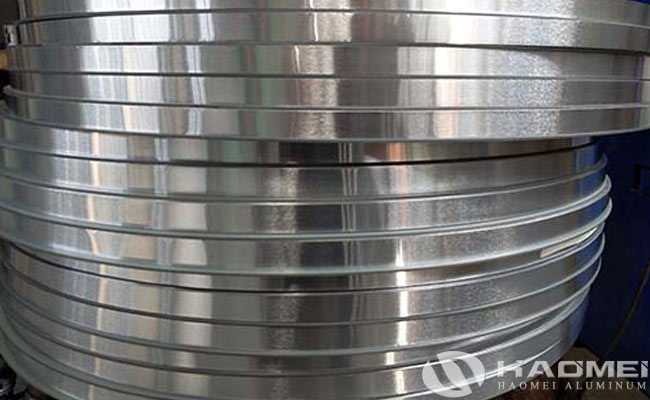 As a new environmentally friendly building material product, hollow aluminum spacer strip can effectively eliminate fogging during actual use, and the reputation and evaluation in the market are also very high. Everyone chooses to use hollow glass decorative frames. It is obvious to know the benefits of this material, and it is indeed easy to use. The second function is that the aluminum spacer strip itself has a smooth surface during actual use, and there will be no oxidation or corrosion. Naturally, everyone will be better when choosing a hollow spacer aluminum strip, and it is indeed possible to understand more value advantages, through the comparison of the price of the aluminum strip for spacer, you can basically know whether it is reasonable or not, and it can be used correctly.
The surface gloss of spacer aluminum strip is good, there is no obvious oil stain, and the aluminum spacer strip must be straight and without bending. Because there is too much oil, butty rubber will not be easy to beat, which will affect the quality and production of insulating glass, air tightness will be greatly reduced, and the service life of insulating glass will be very short. Generally, if you find too much oil when cutting the spacer, you must wipe it with alcohol until the oil is completely removed.
For Price Plz Contact Whatsapp/Wechat: 0086 181 3788 9531
Or Email to nydia@aluminium24.eu