Aluminium foil products are the most common in daily life.
Increasingly, aluminium foil is being merged with flexible films to create lightweight packages. This technology allows the packages to expand during production, then contract as the product is consumed. The packaging of pet food, tuna, coffee ,soups and so on.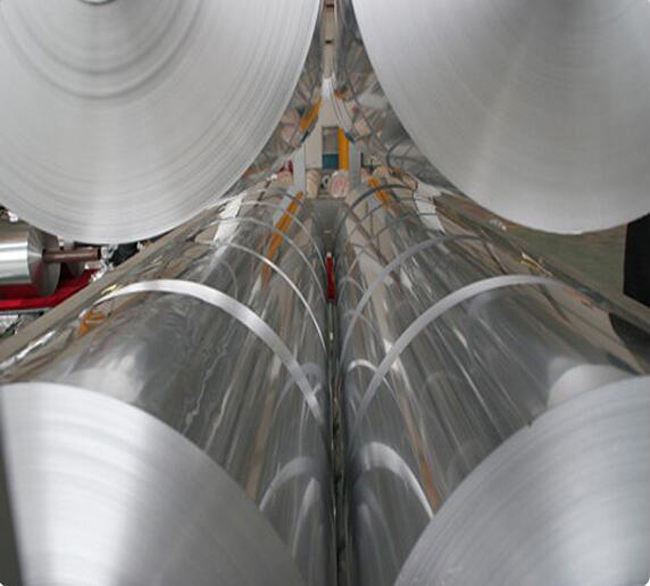 Aluminum foil is produced by rolling aluminum slabs cast from molten aluminum in a rolling mill to the desired thickness. To avoid breakage because of the thinness, the foil is doubled in the cold rolling mill and the rolled to the desired thickness. Aluminum foil provides a complete barrier to light, oxygen, moisture and bacteria. For this reason, foil is used extensively in food and pharmaceutical packaging. It is also used to make aseptic packaging that enables storage of perishable goods without refrigeration.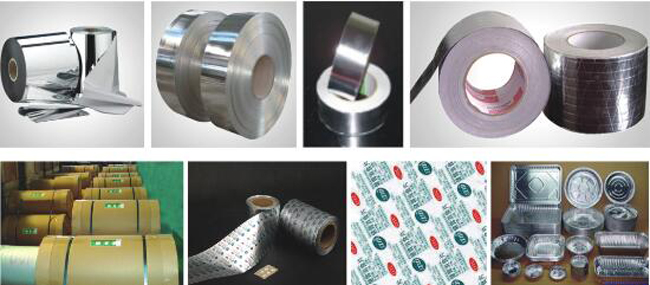 Grade: 8xxx 8011 8021 8079
Temper: any temper
Type: coil/roll
Thickness: 0.005-0.1mm
Width: 115mm-1100mm
Alloy or not: is alloy
For more technical information on this product, contact our friendly professional manager (Email:august@haomei-aluminium.com) for expert assistance in locating the right product for your needs.