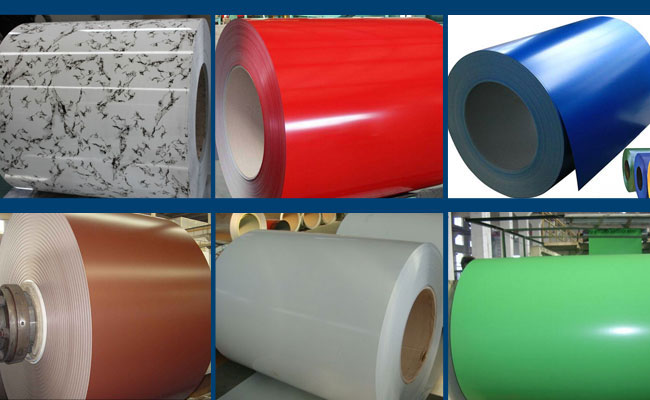 Color Coated Aluminum Roll can be divided into Polyester coating aluminum roll and Fluorocarbon coated aluminum roll. The polyester coating which is baked coating can shape a solid film, which has the protection and decoration features. Color coated aluminum roll is an anti UV casting. Add the polyester into the color coated aluminum roll, then the UV absorber can be divided into light and high light series according to the gloss. The production mode can make color coated aluminum roll colorful. Color coated aluminum roll has the features of gloss and smoothness. The polyester can keep color aluminum roll from the erode of wind, rain and snow freezing.
The Advantages of Color Coated Aluminum Roll:
Levelling:
The Surface of color coated aluminum roll without composite high temperature indentation.
Decoration:
Painted wood and stone makes the aluminum roll is living and natural beauty. The shape can be customized according to the customers' needs. Bring the beauty and enjoy to the audience.
Mechanical:
Color coated aluminum roll features the bending strength resistance. In any climate, the changes of the wind, temperature and humidity, the color coated aluminum roll will be bent.
Environmental Friendly:
Color coated aluminum roll features the acid rain corrosion resistance, which not produce poisonous and not release any toxic gases. Accord with the National Standards.