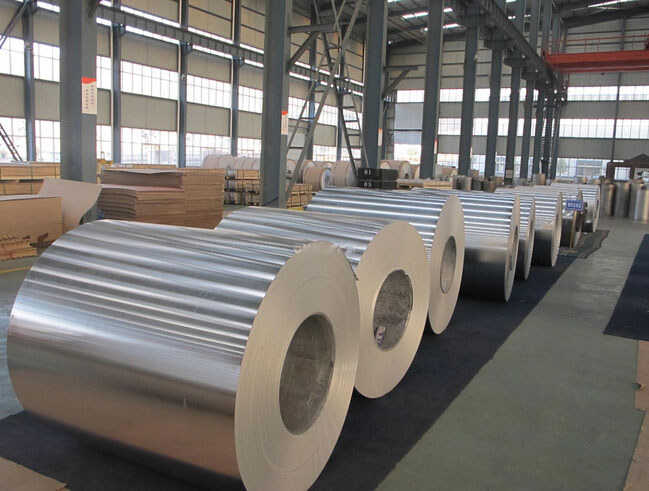 2017 is not only the development year, also the creation of opportunity. Because of the rapid development of construction market, drive the rapid growth of building facilities. As the main aluminum roll material in the construction market, Color coated Rolled Aluminum features high shaped performance, High corrosion resistance and full of beauty and art. Color coated aluminum roll is always the main aluminum materials in the construction market.
What is the Color Coated Rolled Aluminum?
Color coated aluminum roll is usually divided into Fluorocarbon color coated aluminum roll and polyester coated Rolled Aluminum, which is coated and colored on the surface of aluminum roll. Color coated Rolled Aluminum is widely applied for the aluminum plate, honeycomb aluminum panel, aluminum ceiling, roof, scrap, cans, electronic products. Steady performance, good corrosion resistance performance,light weight. These advantages make color coated aluminum roll popular with construction market.
Not only the civil construction, large commercial buildings, also the Large exhibition center, color coated aluminum will play a very good decorative effect, because of the colorful features of aluminum rolls.
Color coated aluminum roll is also the best choice of construction engineering. It will create many building styles. Good durable performance and corrosion resistance make Rolled Aluminum widely use into the electronic appliances, instruments, lighting, packaging, etc.