Aluminium alloy sheet is recyclable and reusable and aluminium is arguably the most durable building material in the world and is also highly recyclable.Because of its unique properties, aluminium alloy sheets is extremely malleable and can be made or extruded into an infinite variety of shapes or designs. Aluminium is very durable and highly resistant to corrosion caused by modern industrial pollutants and requires little long-term maintenance. The lifespan of aluminium products is measured in decades rather than years.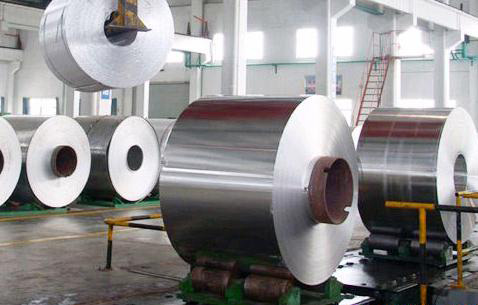 Material for 1060 1080 2A12 3003 5083 6060 6061 6063 7075 aluminium coil
1000 Series:1050,1060,1080,1100,1435,etc.
2000 Series:2011,2014,2017,2024,2A12,2A16,2A06,etc.
3000 Series:3002,3003,3004,3104,3204,3030,3A21,etc.
5000 Series:5005,5025,5040,5052,5056,5083,5A05,etc.
6000 Series:6003,6060,6082,6083,6063,6061,etc.
7000 Series:7003,7005,7050,7075,etc.
Specifications of 1060 1080 2A12 3003 5083 6060 6061 6063 7075 aluminium coil :
Thickness :0.01mm~20mm
Width :10mm~2000mm
Length:as required
Application
1) Kitchenware, food and chemical products processing and storage devices;
2) Aircraft fuel tanks, oil pipe, rivets, wire;
3) Cans cover, car body panels, steering plates, stiffeners, brackets and other components;
4) Manufacturing trucks, tower building, ship, train, furniture, machinery parts,
precision machining with the tubes, rods, shaped, sheet metal.
Welcome to contact us(Email:sarah@aluminium24.eu) for aluminium coil prices
We stock aluminium sheet, plate,tread plate, circle,foil,coil and extrusions to meet our customer's needs, we support anodised and powder-coated finishes according to the specific requirements of our customers. We offer a friendly and efficient service and we look forward to hearing from you and supplying your aluminium needs.