Aluminium coils used to for building and industry, such as roofing sheets, ceilling, transporting,decoration,etc.The surface can be plain ,colorful,stucco embossed,diamond embossed.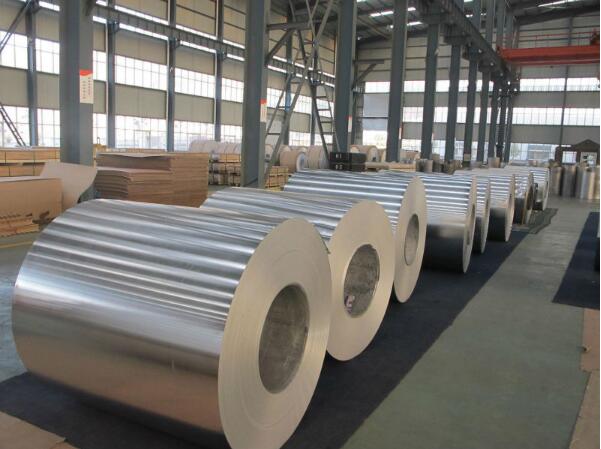 What's the application of aluminium sheet in coil?
Building, curtain wall, ceiling, panels, transformers, food packaging, air conditioning, condenser, air filter, refrigerators, washing machines, solar energy, automobile manufacturing, ship manufacturing, machinery manufacturing, electric equipment such as cosmetic packaging, machinery manufacturing industry, etc.
1) Material: 1000series,2000series,3000series…
2) Temper: H19
3 )Thickness: 0.13mm~0.3mm
4) Width: 12.5mm,15mm,16mm,25mm,35mm,50mm,60mm,89mm
5) Tensile strength: Bigger than 310Mpa
Aluminum Coil – Tolerances
– Manufactured in compliance with the main international specification and standards.
– Tighter tolerances are available upon request.
Aluminum Coil – Surface Conditions
– Mill, Matte, Bright and Brushed
– Cleaning and degreasing
– Surface oiling
– Custom surface conditions available upon request.
Aluminum Coil – Custom Finishes
Painting, Anodizing and Other Coatings
– Polyester, Acrylic, Silicone Polyester, Kynar (Flouropolymer), Krystal Kote, etc.
– All colors and gloss levels.
– One-side or two sides.
Aluminum Coil – Packaging
Standard Packaging
– Vertical axis packaging
– Core types: Fiber, Aluminum, Steel, Plastic
– Inner Diameter (ID) as required
– Outside Diameter (OD) as required
– Inserts as required
– Separators as required – cardboard or wooden slates
– Wooden Pallets or Crates