Our high performance aluminum foil tapes are available in conductive and non-conductive adhesives and include a wide variety of release liners.Available in aluminum sheets, aluminum coils and aluminum rolls, All aluminum foils, aluminum foil tape can be produced in gauges and thicknesses ranging from .0005" to .020". Adhesive foil tape thicknesses range from .001" to .005".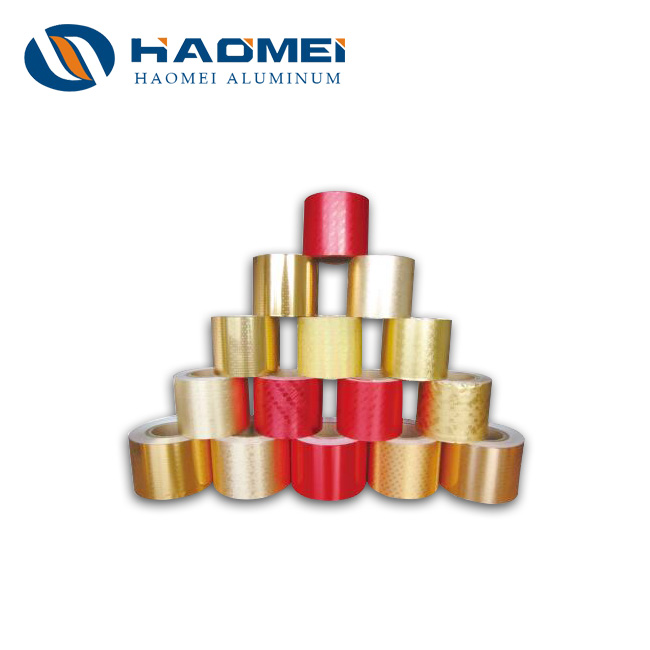 Aluminum Foil Tape is the go-to foil tape for numerous applications across a broad range of industries. Aluminium possesses excellent chemical and heat resistance. It is largely unaffected by exposure to many acids and bases (alkali) and maintains its mechanical resilience up to temperatures of 500°C. In terms of shielding effectiveness (S.E.) aluminium is not as effective as copper. This is due to its lower level of conductivity. The tough nature of aluminium's oxide layer prevents it from being soldered. Due to this characteristics, the aluminum foil tapes are used most frequently as a shielding applications for motors, cables, cabinets, antennae and components.
A thin aluminum foil is laminated to our fiberglass tape, making this aluminum foil masking tape an excellent choice in applications requiring a combination of conformability with high abrasion resistance.
A versatile, flexible option for a number of repair needs, adhesive foil tape offers the unique ability to withstand harsh environments while providing optimal staying power. At All Foils, we specialize in delivering adhesive-coated, high performance aluminum foil tape to match your exact job needs and application requirements.
Aluminum Foil Tape for a Wide Range of Industries and Applications
With an available inventory featuring a variety of gauges, as well as, acrylic, rubber and silicone adhesives, we stock a full range of adhesive foil tape to service a long list of industries, including:
Die Cut Parts
Electronics
Automotive
Construction
Cryogenics
Fabrication
And More!
In addition to our aluminum tape in stock, we also offer a complete suite of processing and toll services, including printing, coating, slitting, sheeting and cleaning.Please, contact us (Email:sarah@aluminium24.eu) with your aluminum tape specifications.