When it comes to the use of aluminium foil, you will think of the aluminium foil packaging. That is because we can see a thin layer of aluminium lunch box when we buy some food. But the use of aluminium foil is very extensive.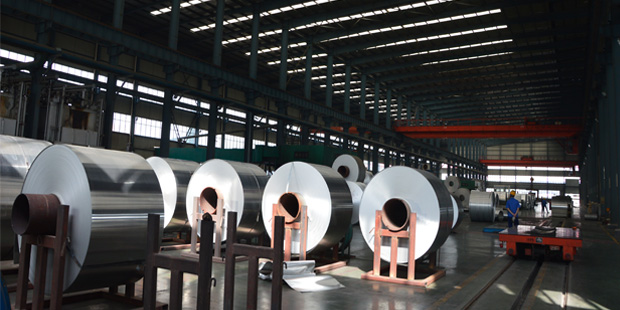 Aluminum foil for air conditioner
Aluminum foil for air conditioning is a special data for the manufacture of heat exchangers for air conditioning. The early used alu foil for air conditioning is component foil. In order to improve the surface properties of aluminium foil, anticorrosive inorganic coatings and hydrophilic organic coatings were coated before forming to form hydrophilic foil. At present, hydrophilic foil accounts for half of the total air conditioning consumption, and its utilization rate will be further improved. There is also a hydrophobic foil, which makes the appearance of the fin hydrophobic and avoids the adhesion of condensation water. As hydrophobic foil improves the appearance of thawing technology, there is little production practice at present due to further research.
The thickness of air-conditioning aluminum foil is 0.1 mm to 0.15 mm. With the development of technology, air-conditioning aluminium foil has a further refinement trend, and the thickness of the leading product of aluminum foil is 0.09 mm. In the extremely thin state, aluminum foil has a good shape, its internal design and performance requirements are uniform, small metallurgical defects, less anisotropy, with high strength, good ductility, uniform thickness, good flatness.
Aluminum foil for cigarette packaging
China is the largest cigarette producer and purchasing power in the world. At present, there are 146 large cigarette factories in China, which produce 34 million large boxes of cigarettes and packages of cigarette foil every year. At the same time, 30% choose spray aluminium foil, 70% use calendar aluminium foil and calendar aluminium foil. The consumption of calendar foil is 35,000 tons. With the improvement of citizens'health awareness and the impact of foreign countries on cigarette imports, the demand for cigarette aluminum foil increases. The total demand for cigarette packaging aluminum foil in China accounts for Aluminum foil, at present, two or three domestic aluminium plate manufacturers can produce high-quality foil, technical level and suitable for the world, but the overall quality of domestic foil and the world default value have a certain distance.
Decorative Aluminum Foil
Decorative aluminum foil uses decorative information through aluminium-plastic composite method. It has the characteristics of good color, high reflectivity, light and warmth. Mainly used in architecture, furniture decoration and some gift box packaging. Decoration foil in China's construction industry has rapidly extended from Shanghai, Beijing, Guangzhou and other key cities to the whole country since the early 1990s. In recent years, the demand for decoration aluminum foil has increased dramatically. It is usually used as information for building walls and interior furniture decoration, and it is also used in the facade and interior design of commercial institutions.
Decorative aluminium foil has the advantages of thermal insulation, moisture-proof, sound insulation, fire prevention, easy cleaning and so on. It has luxurious appearance, processing equipment and fast construction machinery. At present, China's construction and home decoration industry has formed a trend of using decorative foil. With the rapid development of China's construction industry and the continuous popularization of decorative foil, the demand for decorative foil will also increase greatly. In addition, the choice of decorative foil packaging abroad is very popular, in recent years in China's rapid development, it is estimated that there will be better prospects.
Aluminum foil for cables
Cable aluminium foil is sealed and shielded with aluminium foil. It is coated on one or both sides, including aluminium-plastic composite foil, and used as cable shield. Cable foil needs less oil, no holes, high mechanical properties and low overall quality.