The product of food packaging foil factories is ubiquitous in life, ranging from milk bottle caps and yogurt caps to the use of food box materials. Haomei Aluminum produces environmentally friendly and sanitary food grade aluminum foil for packaging, mainly 3003 aluminum foil, 8011 aluminum foil, 8021 aluminum foil and 8079 aluminum foil. As a food packaging aluminum foil manufacturer, Haomei Aluminum produces various types of food packaging aluminum foils that have undergone multiple tests such as bacteria and mold, and the heavy metals do not exceed 0.25 ppm. It strictly implements industry standards and meets food grade aluminum foil standards, which is harmless to human body.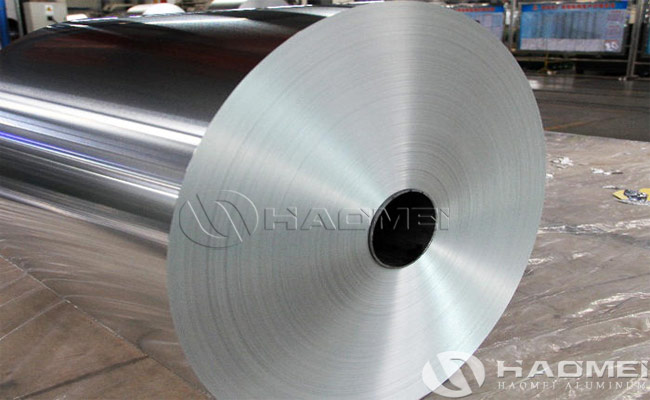 The product thickness range of food packaging foil factories production is 0.018mm-02mm, and the width can be controlled within 100-1650mm according to customer requirements. To meet the needs of our customers, food packaging aluminum foil manufacturers have many advantages:
1, Annealing in O state, reaching the level of brushing water
2, The produced food grade aluminum foil has a flat pattern, no black oil spots, bright lines, small black wires, etc., no mosquitoes, and is safe and hygienic.
3, Advanced equipment and instruments ensure the printing effect and mechanical performance of food packaging aluminum foil, and improve the product's air-space performance and temperature resistance.
4, Natural gas annealing, rapid heating, good effect.
Food packaging foil factories are the main raw material supplier in the packaging field, especially in the food packaging field. Aluminum foil for food packaging is safe and hygienic, due to its excellent moisture resistance, shading performance, and extremely high blocking ability. The 3003 8011 8021 food packaging aluminum foil produced by it is widely used in food packaging, such as some vacuum-packaged cooked food, candy, high-end ice cream, barbecue aluminum foil, etc., all made of aluminum foil or plastic compatible materials.