1100 aluminum strip  is the most commercially pure alloy of all the aluminum grades. 1100 aluminum strip and 1100 aluminum sheet are both available for various applications including chemical storage and processing equipment. Benefits of 1100 aluminum strip & sheet include a 99% or greater content of aluminum compared to other grades of aluminum 1100 strip  is a low strength aluminum alloy strip with excellent corrosion resistance. This grade is best used for welding, brazing and soldering but has poor machinability. 1100 aluminum strip has great finishing capabilities so it is a great choice for decorative purposes.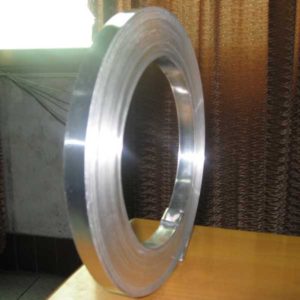 Alloy 1100 aluminum strip is highly resistant to chemical attack and weathering. It is a relatively soft alloy that is very formable and is used extensively in thin gauge and aluminum foil products. It has good welding characteristics and it is also used as a filler alloy for welding purposes.
A desirable characteristic of the alloy is the bright finishes obtained by anodizing.