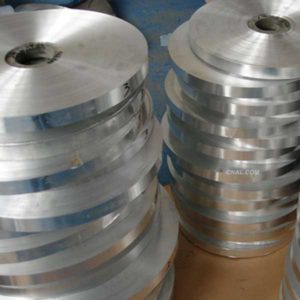 Now there is an anti-theft source label program (referred to as UPP, Universal Product Protection), it is refers to the retailer and product manufacturers work together by the manufacturer in the production of goods, packaging process with electronic anti-theft packaging process Electronic anti-theft labels, change the past anti-theft labels in the mall when the shelves of the practice. In this way, anti-theft labels can be placed more subtle, difficult to be found and destroyed, thereby reducing the loss of goods; Moreover, those who are not suitable for open-shelf sales of goods due to the use of anti-theft labels are protected and can open-shelf sales, improve the customer's desire to buy, Thus contributing to a significant increase in sales, benefiting retailers and manufacturers.
With a minimum content of 99.35%, the 1235 aluminum alloy strip has become the most common foil alloy on the market today. It's fairly high aluminum content makes it an excellent alloy for a variety of industrial and food service markets. In the annealed states, it's very malleable allowing for easy workability and formability. A very similar alloy to 1145 aluminum alloy as it contains almost the exact same chemical composition and the same physical attributes. At times, it can be used as a substitute for the 1145 alloy strip , which is becoming less common in the market today.
1235-O aluminum strip can be used to make anti-theft labels, 1235-O aluminum strip material is very soft, excellent plasticity and processing to facilitate the production of labels, haomei Aluminum has 20 years with aluminum strip production history, the product has a quality assurance.