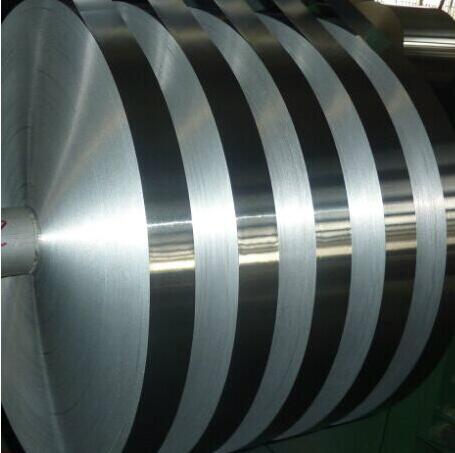 8011 Aluminium strip, when used in combination with other materials, is ideal for making Aluminium  cans. Every year, more than 700 million cans are sealed using Aluminium  foil from Haomei
Key features
Impermeable to oxygen and light.
Quality of the contents remains unimpaired, ensuring a long shelf-life.
Cans are easily opened by means of scored or tear-off systems.
Physiologically harmless – meets all valid food law requirements.
Our strip for tagger lids offers many favorable properties: It can be hermetically closed, it facilitates easy opening and guarantees the product a long shelf-life.
Custom design
We supply pure aluminium strip, either with a clear, protective lacquer coating or with a heat-seal lacquer coating, in thicknesses from 0.060 to 0.120 mm.
Hydro produces aluminium strip lacquered with a protective coating on both sides for "Penny Lever Closures" or coated with a heat-sealing lacquer on one side for "Peel-off" applications.
Lids of this "Peel-off" quality can be opened very easily by means of the pre-formed easy open ring or tear-off tab. The lid detaches completely from the can.
Application areas
Packaging of powdered foodstuffs (milk, coffee, granulated beverages).
Dry products (tobacco, mixed spices)