Can be the difference between the bending aluminum strip and ordinary aluminum bar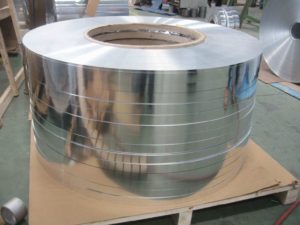 A,Compared with the ordinary aluminum strip , high frequency welding can be curved aluminum strip (curved aluminum strip , also called bending aluminum strip )Has the following advantages:
1,  Antirust, corrosion, high brightness
2, aluminum table face evenly, straightness is good, not deformation, size stability
3, high strength, good toughness, and can cooperate with bending equipment continuous bending into aluminum frame at any Angle
4, guarantee the activity of molecular sieve, guarantee and all kinds of adhesive has excellent adhesion.
Article 2 bends, high frequency welding aluminum strip  (aluminum bar, also known as bending aluminum bar) on the hollow glass using the advantages of:
1, the common aluminum strip
Article made hollow glass four Angle, the production of hollow glass four Angle edge sealing effect is poor, the most easy to leak,
Permeable and easy to invalidate hollow glass, shorten the service life of hollow glass.
2, high frequency welding curved aluminum strip   use always
Angle of connection made hollow glass, the corners of the production of hollow glass fittings, sealing effect very good, not easy to leak, floods, prolonging the service life of hollow glass; At the same time its performance and apparent can be comparable to similar foreign products.