As we all know, most of the current market is made of aluminum alloy strips . The common use of cans is 3104 aluminum alloy strip. According to statistics, 3104 aluminum sheet is one of the largest productions of sheet metal products. 3104 aluminum strips for aluminum cans can be used in aluminum products abroad, which has been relatively mature. Domestic demand is still growing rapidly. With the improvement of economic level and the diversity of national consumption growth, the demands are more and more for packaging products. 3104 aluminum cans can also be used for aluminum market has great potential, but also the direction of aluminum processing enterprises.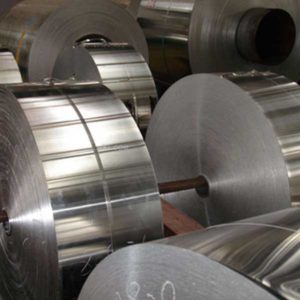 3104 aluminum cans will be sought after, the main source of its unique advantages. On the one hand, the nature of the product is not easy to react with the product to ensure the safety of food and drinks. On the other hand, the material is lighter, this advantage can make the quality of aluminum cans packaging products lighter and easy to transport cost savings.
haomei aluminum strip is top aluminum sheet manufacturer for the 3104 aluminum cans. With the upgrading of the production technology, the 3104 aluminum cans with aluminum surface performance requirements are also getting higher and higher, and for the processing of the process of the 3104 cans of aluminum has invested heavily in research and development.