12mciron thickness and 8011 alloy catering foil is of 0.012mm thick, 8011 aluminium grade and usually O state. Other tempers include F, O, H14, H16, H18, H19, H22, H24, H26 and H28. The heaviest thickness of 8011 foil reaches 0.2mm, but thick foil rolls are usually made into food containers and sealing caps. Those used for catering is almost the thinnest of all, for softness and cleanness are more important than thickness here.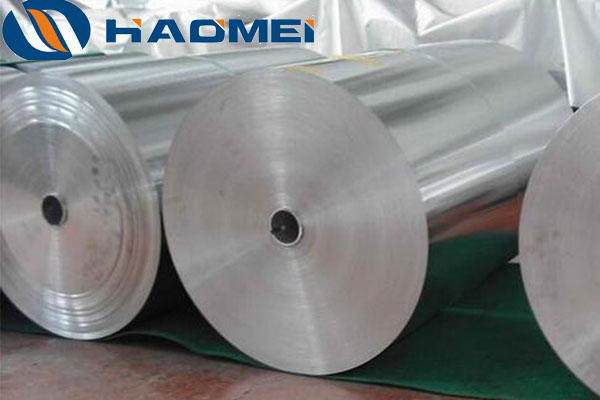 As a regular catering foil, 8011 aluminum foil contains 0.05 to 0.90 share of silicon, 0.60 to 1.0 iron, 0.10 copper, 0.20 manganese, 0.05 magnesium, 0.05 chromium, 0.10 zinc and 0.08 titanium. It has a tensile strength between 125 to 165, yielding strength 110 and elongation 2 to 5. 8011 is made into aluminium foil because of its excellent properties. Cleaner than industrial pure aluminium of 1000 series, it shows better tensile strength as well. That's why it can be made as thin as 9micron. Thin as it is, it does not breaks unless torn fiercely in a particular direction. It's convenient and efficient to print on the foil, which extends its application to vast packaging industries covering all packaged food related areas.
  8011 alloy catering aluminium foil has two sides. One side is bright and the other is darker. The bright side is called the sensitive side, and the darker side is called the matte side. When we use it, the matte side is expected to contact food, and the sensitive side is exposed outside. Wrong operation might lead to food adhesion on the aluminium foil paper.