The words "aluminum foil jumbo roll" are a broad concept. Though it is only a huge roll of aluminium foil technically and literally, it falls on various specifications entailing variety in alloy, temper and uses.
  Food packaging aluminum foil jumbo roll
  Aluminum foil for packaging refers to foil for food packaging to a large extent. This covers a huge number of alloys, such as 8011, 3003, 1060, 1100, 8079, 8006, 1070, 3004, 5052 and so on, for aluminum foil packaging can be used in various of industries requiring varied properties of the foil. However, no matter what field the aluminum foil jumbo roll is used in, one standard is universal: high health level. Thickness and width can be customized, usually from 0.009mm to 0.2mm (9micron to 200micron) and up to 1600mm (wide).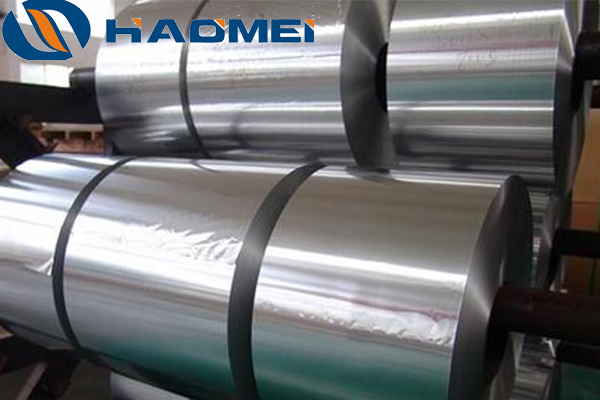 Food container aluminum foil roll jumbo
  Strictly speaking, this is a member of food packaging aluminum foil rolls, for the end use is to making food containers and trays. Therefore, all the alloys mentioned above are applicable here. Differences lie in thickness and temper of the foil, for it has to be strong and thick enough to carry enough food of a certain weight. Thus food container foils might be thicker, and they can be of other tempers except O as well.
  Aluminum foil roll jumbo kitchen use
  Kitchen use aluminum foil jumbo rolls are usually of 8011 O, with a thickness from 0.009mm to 0.020mm. The width is from 200mm to 1250mm. These are used for soft packing of food for barbecue, picnic, cold preservation, baking etc.
  Pharmaceutical aluminum foil jumbo roll
  Alloy: aluminium 1070、1145、1235、8011、8021、8079
  Temper: O,H14,H16,H18,H19,H22,H24
  Thickness: 0.018-0.5
  Width: 200-1250mm
  Surface: flat and free from oil, dust, lines, scratches, winkles
  The representatives are 8011 and 8021. They have excellent moisture-proof performance, shading and high barrier ability. Non toxic, tasteless and hygienic. After compounding, printing and gluing, aluminum foil is widely used as packaging material.
  Gasket aluminum foil jumbo roll
  This includes 8011, 1070, 1100 and 1060. 1070 aluminum foil, high plasticity, corrosion resistance, good conductivity and thermal conductivity, suitable for making aluminum foil gasket and capacitor. With good formability, corrosion resistance, thermal conductivity and certain strength, 1100 aluminum foil is widely used in heat exchanger of refrigeration industry, storage container of chemical industry and food industry, capacitor shell material of electronic industry, etc. Because of its high plasticity, corrosion resistance, conductivity and thermal conductivity, 1060 industrial pure aluminum foil is widely used in gasket, auto parts, capacitors, food packaging, electronic labels and other industries.
  Tape aluminum foil roll jumbo
  The aluminum content of 1235 aluminum foil is not less than 99.35%. Haomei aluminum can process 1235 aluminum foil with the thickness of 0.018-0.5mm, which is widely used in cables, tapes and battery foils because of its good anti-rust characteristics, formability and solubility.