8011 aluminium foil products are the most frequently inquired ones among aluminum foil rolls. Haomei produces 8011 aluminium foil of the following specifications:
  Alloy: 8011
  Temper: F,O,H14,H16,H18,H19,H22,H24,H26,H28
  Thickness: 0.015-0.2mm
  Width: 100-1600mm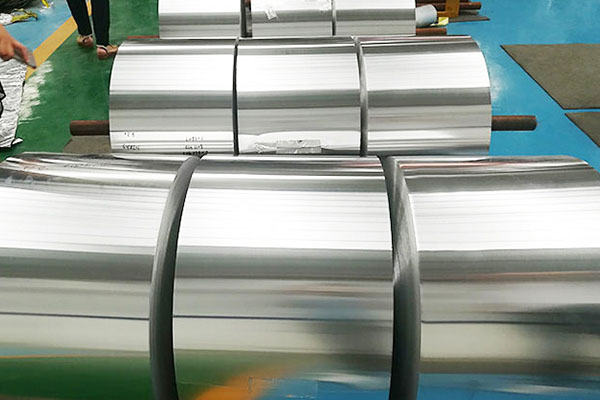 The application of of 8011 aluminium foil products covers four main areas:
  1. Bottle sealing caps. Here an aluminium foil roll is made into small round pieces whose diameters are a little larger than the bottle mouths to be sealed. The bottles will be filled with various liquid, powder or solid products like wine, spirit, cosmetic cream, pills, powder milk, liquid milk, liquid medicine, juice, yogurt and so on. These foil rolls must be of high degree in health level, which is usually labeled as "food grade", boasting A level result in test and low ear rate in application.
  2. Pharmaceutical packaging. These aluminium products products include PTP foil, cold rolling foil, 8011 h18 aluminium pharmaceutical packing, capsule aluminium foil and so on. Our 8011 aluminium foil has an excellent performance in convex value while being made into capsules, and no cracking or holes will come into being. The foil is strong in hardness and outstanding in sealing effects.
  3. Food packaging. This can be further divided into many types of aluminium foil rolls, such as pure food packaging foil, heat sealing foil, food container aluminium foil, container foil and so on. These foil rolls are of top grade in hygiene level with a smooth pure surface.
  4. Industrial aluminium foil. This type of 8011 aluminium foil products are used for transformers, aluminium foil tapes, cable wrapping, filters etc. They must be flat and free from oil.
  As a matter of fact, the application of 8011 aluminium foil covers almost all uses of all types of aluminium foil rolls. That's why when we speak of aluminium foil rolls, we first think of 8011. in addition to 8011, there are 8021, 8079, 1060, 1070, 1100, 3003, 3004, 1235 etc. Welcome to contact us for more information!