The 8011 cigarette aluminum foil price ranges between $2800 and $3000 per metric ton. The thickness is 0.0055mm to 0.009mm, and width 200mm to 1500mm. The coil ID can be 76 or 152. The weight is 150kg to 200kg per roll. The cigarette aluminum foil is also known as the double zero aluminium foil or the flexible packing aluminium foil, featured by high water brush level and low pinhole rate. In addition to 8011, AA1235-O and AA8079-O are very popular, too.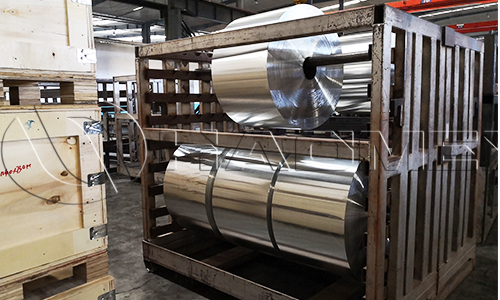 8011 aluminum foil has the functions of insulation, light-shielding and moisture resistance. When the foil is applied as a cigarette packing paper, it gets laminated with other materials like paper. The foil keeps the volatilization of tar inside the cigarettes, so that they can be stored for a longer time. It prevents the original flavor of cigarettes from dissipating and affect the taste of cigarettes. It prevent cigarettes from becoming moldy due to moisture absorption, and the smell of cigarettes from affecting other things, such as clothes and food. The cigarette aluminum foil paper is shiny on one side and matte on the other side, and its chemical properties are relatively stable. The main function is to seal, prevent moisture, and avoid light, and it also has a certain effect of heat preservation and heat insulation. What's more, the 8011 aluminum cigarette foil price is relatively low in comparison to traditional tin foil.
  Haomei supplies best price 8011 aluminum cigarette foil with only 300 pin holes. Our products are exported to Iran, India, Pakistan, Turkey etc. Please note that we supply only raw materials: jumbo roll 8011 aluminum foil, no finished products. Welcome to contact us for a price!