The use of aluminium foil in food packaging includes that in food containers, food bags and sealing liners. This scope alone covers almost all alloys of aluminium foil rolls, including 8011, 8006, 8021, 8079, 3003 and even 5052.
  Why is the food packaging aluminium foil winning so much popularity? Checking out the list of advantages of an aluminium foil related to food packaging: nontoxic, heat insulating, moisture proof, light shielding, excellent for composite, perfect sealing, friendly to ink and so on.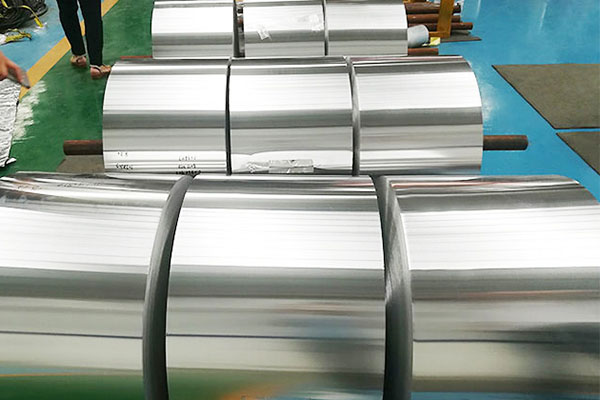 Here is a brief introduction to the use of aluminium foil in food packaging by alloys.
  8006 aluminium foil for food packaging reaches the brush A grade, the plate shape is flat, the surface is clean and no oil. Haomei 8006 aluminum foil is suitable for aerospace wrinkle-free lunch boxes. After stamping, the edges are free of wrinkles and the appearance is smooth and smooth.
  5052 aluminium foil food packaging is one of the commonly used aluminum foil lunch box raw materials.
  8021 aluminium foil for food packaging has excellent moisture resistance, shading and high barrier properties. Non-toxic, tasteless and hygienic, the aluminum foil is widely used as a packaging material after after compounding, printing and coating.
  8079 food packaging aluminium foil boasts a high strength, a good elongation and a good stretchability. 8079 aluminum foil has the advantages of moisture-proof, air-tight, shading, abrasion resistance, fragrance preservation, non-toxic and tasteless, and it is easy to process beautiful patterns and patterns on its graceful silver surface. Because of this, it's favored by people in food packaging, pharmaceutical packaging, battery soft packs and other fields.
  8006, 3003 and 8011 are all used in aluminium foil, the difference are as followed. 8006 lunch box aluminum foil has high strength and is hot rolled. 3003 aluminum foil and 8011 aluminum foil have low strength and are cast. The elongation and cup convex value of 8006 aluminum foil are higher than 8011, 3003 lunch box aluminum foil. The tensile strength of the 8006 container foil is 10 MPa higher than that of the 8011 aluminum foil, which is slightly lower than that of the 3003 aluminum foil.