2×××Series Aluminum Sheet
2×××Series Aluminum Sheet, the representative aluminum sheet of the 2×××series aluminum sheet is the 2A16(LY16)、2A06(LY6), and the character of it is that it has a high hardness, and the content of the copper element is 3-5%. The 2×××series aluminum sheet belongs to the aviation aluminum material, and it is usually not used in the common industry. The manufacturer of the 2×××series aluminum sheet is few, and there are even fewer qualified manufacturer. In the past, this kind of material is usually afford by the South Korea and Germany enterprises, however, with the development of the aviation career of our country, the technology of the 2×××series will be further improved!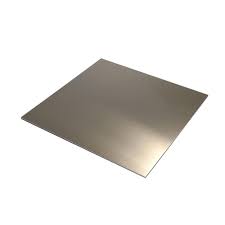 Zhangzhou Haomei Industrial Co.,Ltd. we are professional aluminum manufacturer, mainly produces series-1, series-3, series-5 and series-8 pure aluminum and aluminum alloy plate/strip/foil products. These products are generally applied to the air-conditioner, washing machine, refrigerator, cosmetic package, printing, etc. Haomei Machinery in Zhengzhou, Henan Province, China, a professional concrete plant manufacturer with more than 30 years. At present, Haomei's products have been sold to many countries all over the world, such as Germany, USA, Ireland, Czech, Russia, Egypt, Saudi Arabic, Philippines, Indonesia, Colombia, Ecuador, Peru, Brazil, Bolivia, Brazil, and so on.
If you have any need please contact with us, and the we will answer all your question with patience and best service attitude!