Prime quality aluminum strip for window blind 0.6-1.0mm thick usualloy has alloy of 1100 and 1060 with white color. Aluminum has a wide range of applications and strong versatility. It is famous for its environmental protection, easy assembly and disassembly, and time and money saving features. Light aluminum blinds with various varieties and specifications, suitable for various types of mechanical devices; no welding, convenient size adjustment, easy structure modification; dimensional tolerance accuracy, high surface finish; assembly work is convenient and fast, and the productivity is high; the surface is anodized, anti-corrosion, spray-free, beautiful and generous, which can increase the added value of the product.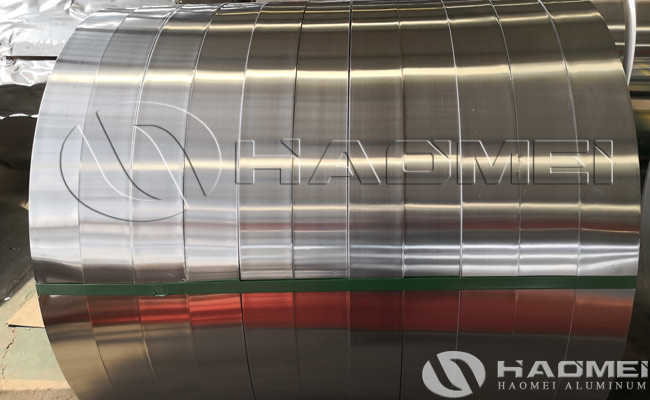 The material of aluminum alloy has stable chemical properties, stable strength and strong corrosion resistance. It is not easy to age and deform after using for a long time. It has a much longer service life than plastic. From a practical point of view, it is better to use aluminum shutter, because the aluminum alloy material is basically not deformed, it is also waterproof and UV resistant, and has a long life of about several decades. And Haomei has rich experience on production of aluminum strip for shutter, the surface can be clean and color coated, the common used color is white.
In the construction industry, shutters are a form of building structure that is used for ventilation, but not direct light and rain. It is often used in workshops, factories and household bathrooms. The existing shutters include window frames. , Louvers; there are multiple louvers, and multiple louvers are installed in parallel on the window frame. The louvers are superimposed and staggered with each other, and there are gaps between the louvers. The purpose is to pass the air and not transmit light. The existing The louvers are made of wood, metal and plastic. With the improvement of construction technology, they are mostly made of aluminum alloy. The louvers made of aluminum strip for window blind have many advantages such as corrosion resistance, light weight, easy molding, and beautiful appearance. Compact and not easy to deform, the louver and the louver are closely overlapped, the rainproof effect is good, and the appearance is beautiful.
For Price Plz Contact Whatsapp/Wechat: 0086 181 3788 9531
Or Email to nydia@aluminium24.eu