The aluminium alloy coil refers to products of various materials with a thickness of 0.15mm or more and a width of 2200mm or less. The aluminum alloy of aluminum coil product are mainly 3003, 5052 and 6061. In the sales performance of aluminum sheet and strip, aluminium coil occupy a large market share. At present, the aluminum coil product are mainly used in thermal insulation construction in power and chemical industries. At the same time, soft aluminum coils are also often used in lamp manufacturing of deep drawing and stretch industry.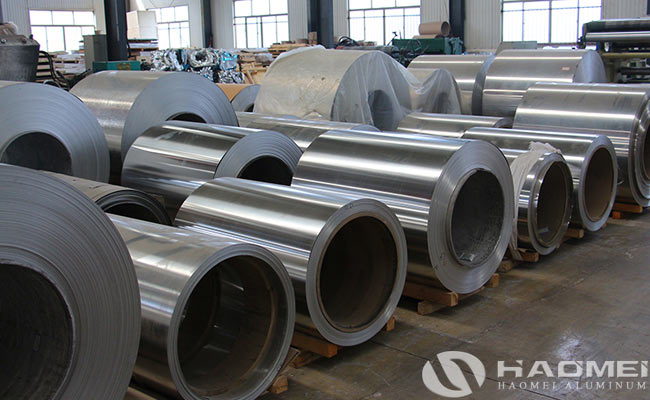 There are certain requirements for the surface finish of the aluminium alloy coil, so our company introduced the German straightening and bending cleaning production line, which can clean the aluminum coil to clean the oil and correct the flatness. The flatness of the aluminum coil produced by our company in the later period. The surface quality of produced aluminium coil is higher than the common products in the market. Our company has obvious advantages for aluminum coils with strict surface requirements.
The advantages of aluminium alloy coil, it can better ensure the surface quality of aluminum coil without oil stains, scratches, no color difference, etc., and better guarantee the excellent performance of shape and flatness. Aluminum coil packaging: At present, our company's conventional aluminum coil packaging method is internal 505mm aluminum drum or paper drum, the exterior is sealed with plastic film, and there is moisture-proof agent inside. The wooden pallet can be selected for export fumigation or ordinary pallet.
For Price Plz Contact Whatsapp/Wechat: 0086 181 3788 9531
Or Email to nydia@aluminium24.eu