Roll of aluminum coil stock thickness supplier can be supplied standard mill finish or painted coil. Common widths of aluminum coil stocks are 1000mm, 1250mm and 1500mm.
HAOMEI aluminum has its on decoiling facilities so is able to offer slit coils and / or cut to length as per clients requirements. This minimizes the wastage that occurs using normal Aluminum standard size sheeting. HAOMEI aluminum carries a wide range of thickness 0.5mm is the thinnest gauge going up until 1.2mm anything thickness .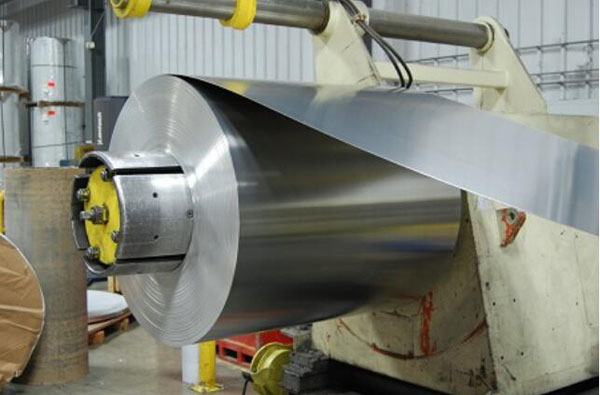 Outside Diameter (O.D.) – up to 1676 mm (66") maximum
Weight – up to 4536 kg (10,000 lbs) maximum
Width – up to 1244 mm (49") maximum
Gauge – up to 1.6 mm (0.063") maximum
Finishes Available of aluminum coils: Mill Finish, Painted, One Side Bright, Brushed and Coil Anodizing available on request.
Paper Interleave and P.V.C. available on all slit coil items
All materials certified to actual chemistries
Full traceability on all coil inventory
From ½" to 60″ wide slitting
.010 to .250 slitting thickness (aluminum)
Edge Conditioning available
Alloy: 1050, 1060, 1070, 1145, 1235, 1100, 1200, 3003, 3103, 8011, 3A21;
Temper: H18, H14, H24, H26, O;
Thickness: 0.1-6.0mm;
Aluminum coil stock thickness are available in a wide variety of alloys. Aluminum is roughly 1/3 the weight of mild steel , it is non corrosive, has high thermal conductivity and can be formed easily.
Aluminium Coils stock can be used for a wide range of applications from truck bodies in the transport industry to cladding and insulation in the building industry.