8021 round aluminum foil plate commonly used in pharmaceutical packaging. 8021 battery flexible aluminum foil has excellent moisture resistance, barrier properties, chemical resistance, chemical stability, health, the rising proportion of applications, the appearance and quality are getting better and better, the market prospects are very broad.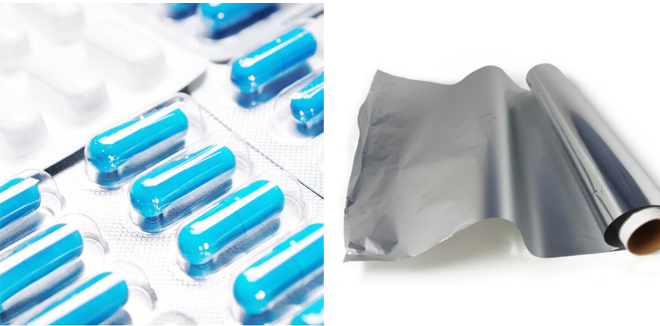 Usually between 0.018 and 20 mm thick, 8021 aluminum foil is produced in many widths and strengths for literally hundreds of applications . Commonly used tempers of 8021 aluminum foil includes H14, H18, H22 and H24. Mill finished aluminum foil like battery shell foil, pharmaceutical foil is available from us.
Thickness:0.01-0.2mmWidth:20-1600 mmLength:Coil /Roll Type normally or customizedWeight:30KG–2500KG per pallet or customizedTemper:various Temper (HO-H24)Surface treatment:mill finished and silvery aluminum plain colorMedicinal aluminum foil is the main purpose of drug capsules, tablets and other packaging, due to direct contact with edible drugs, so the appearance of foil and performance requirements are very strict.
8021aluminum foil insulation sheet most of the thickness in more than 0.05mm, medicinal aluminum foil surface without oil, no black lines, no pinhole, no macular, no lotus leaf, etc., 8021 medicinal aluminum foil has excellent moisture resistance, shading and pole High barrier capability. Non-toxic and tasteless, safe and hygienic. The composite, printing, adhesive aluminum foil as a packaging material is widely used.