Aluminium foil for food packaging 3003 8011 with thickness of 0.01-0.1mm are often used in daily food and beverage packaging. The tempera are O, H18, H22, H24 and so on. The detailed application are household aluminum foil, aluminum foil for container, food container, barbecue foil, food packaging, vacuum packaging, aluminum-plastic composite bag, etc.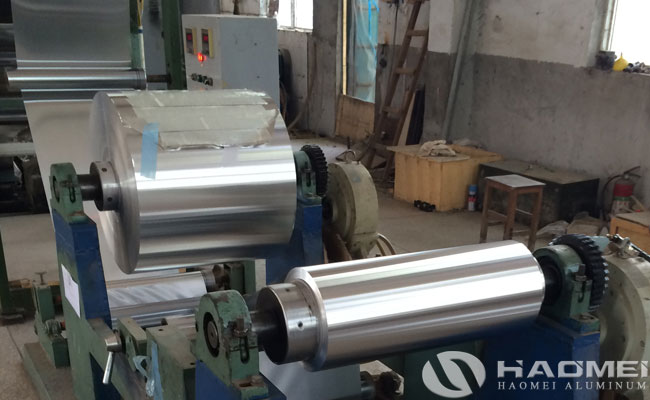 The quality requirements of aluminum foil for food packaging are, the version is flat, the layout requirements are strict, no black oil spots, scratches, small black silk, bright lines, roller prints, bumps, etc.; trimming quality, no burrs , tower type, lotus leaf edge, flanging, bump lighting phenomenon; brush water must meet the A-class standard; packaging moisture-proof, avoid oxidation. As used for contact food directly, Haomei has FDA certificate for the aluminum food packaging foil we supply.
For processed foods requiring high barrier protection, aluminum foil is generally required to have more than one layer of high barrier material. For food packaging, the use of high-barrier aluminium foil for food packaging, to meet the fat food of high resistance to oxygen and oil resistance requirements, not only for food protection, but also in the packaging of the same amount of food can reduce the amount of plastic.
For Price Plz Contact Wechat: 0086 181 3788 9531
Or Email to nydia@aluminium24.eu