The Haomei aluminium foil for pharmacy use 8011 alloy is welcomed on the market for its good performance and save cost. 8011 aluminum foil is added with Al-Fe-Si elements, and its alloy performance corresponding to more than 1% of the total alloy elements has a higher advantage. 8011 aluminium foil is mainly used for food packaging and medical packaging. The performance advantages of 8011 aluminium foil for pharmaceutical packaging are clean surface, uniform color, no spots, flat and no pinholes; excellent moisture-proof, shading and barrier properties; strong mechanical properties, high blast resistance, strong puncture and tear resistance; non-toxic, tasteless, safe and sanitary.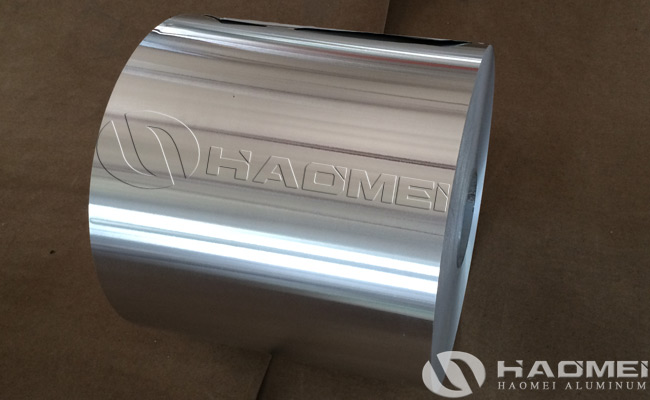 In addition to 8011 aluminum foil alloy, there are also 8021 aluminum foil, 8079 aluminum foil and other aluminum alloy applied as aluminium foil for pharmacy use. Different customers have different requirements for their specifications, the selected specifications are different, and the quotation is different. Aluminum foil for pharmaceutical use has strict requirements on its airtightness, blast resistance, and food safety, strict requirements on its craft and quality. It is very important for users to choose pharmaceutical aluminum foil manufacturers. The aluminum foil has fewer pinholes, good barrier properties and heat-seal performance, and the product is clean in degreasing and has a clean surface. The product is food-grade and can be cooked at high temperature, safe and sanitary.
We recommend Haomei Aluminum, as a professional aluminium foil for pharmacy use manufacturer, Haomei Aluminum produces 8011 aluminum foil pharmaceutical grade products that meet its requirements. The 8011 pharmaceutical grade aluminium foil produced by Haomei Aluminum has multiple advantages such as food-grade, clean degreasing, fewer pinholes, and flat product shape. Haomei Aluminum can customize processing according to customer needs.
For Price Plz Contact Whatsapp/Wechat: 0086 181 3788 9531
Or Email to nydia@aluminium24.eu