Aluminium foil pharma grade 8011 and 8021 alloy of Haomei Aluminum has won good reputation and prise by our customers. With the continuous improvement of the production process of raw aluminum foil manufacturers, the overall quality of raw aluminum foil is steadily improving. The internal control standard of pinhole degree of some enterprises has reached the standard requirements; but more aluminum foil products produced by enterprises are in pinholes. There is still a long way to go in terms of the quality stability of the degree. Haomei Aluminium is equipped with a complete production chain from billet to aluminum foil can it be convenient for comprehensive quality control of the pharmaceutical grade aluminum foil production process to form a complete production and quality control system.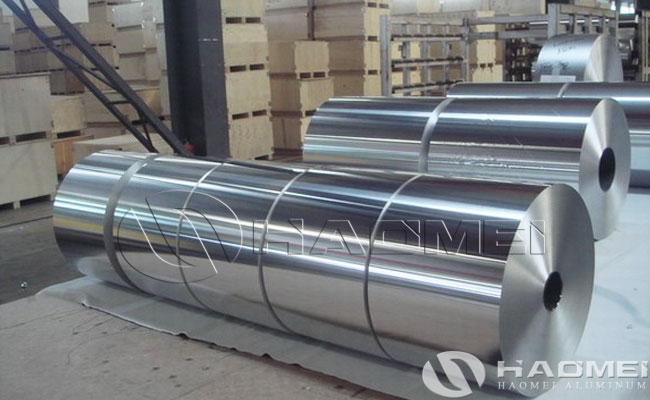 What are the advantages of using aluminium foil pharma grade for pharmaceutical packaging?
1, Aluminum foil has excellent moisture resistance, shading performance and extremely high barrier performance;
2, The aluminum foil is safe and hygienic, non-toxic and tasteless, and can hinder the growth of bacteria;
3, Pharmaceutical grade aluminum foil packaging, convenient to carry and use;
4, Aluminum foil packaging can ensure that the efficacy of the drug is not affected by external factors.
The aluminium foil pharma grade is different from ordinary aluminum foil. It has strict requirements on the material's pinhole degree, uncoiling performance and surface wettability. At present, there are very few aluminum foil manufacturers that can meet the standard in China. Mingtai Aluminum is One of the more powerful ones.
For Price Plz Contact Whatsapp/Wechat: 0086 181 3788 9531
Or Email to nydia@aluminium24.eu