Aluminum foil packaging can be tailored to different specifications and styles of packaging bags, mostly using four-layer structure, with good water and oxygen insulation function.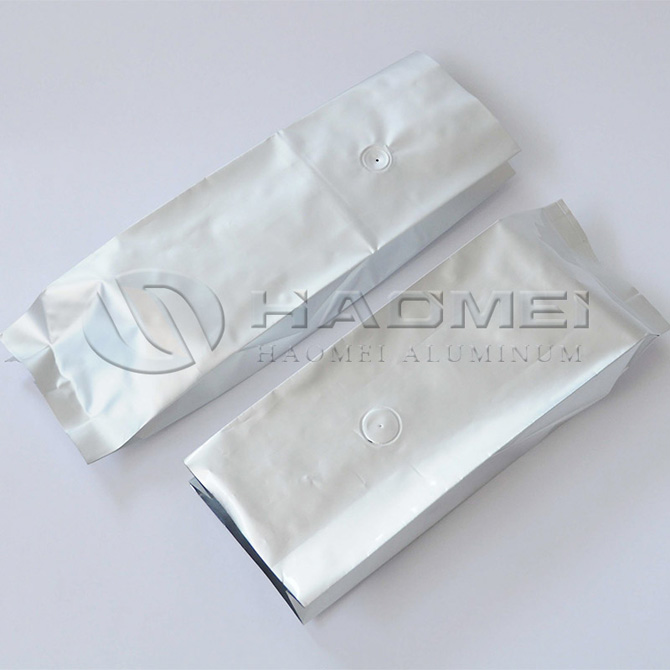 Aluminum foil packaging surface will generally have reflective gloss, which means that it does not absorb light, but also uses multi-layer production. Therefore, aluminum foil paper not only has good shading, but also has a strong isolation, and because of the aluminum component in it, it also has good oil resistance and softness.
Aluminum foil packaging bags have strong air barrier, anti-oxidation, waterproof, moisture-proof, strong mechanical properties, high explosion resistance, puncture resistance and tear resistance. Aluminum foil packaging bags have good heat resistance, low temperature resistance, oil resistance and fragrance retention. It is non-toxic and odorless, and meets the hygienic standards of food and drug packaging. Good heat sealing performance, flexibility, high barrier performance.
Aluminum foil packaging bags are suitable for packaging various circuit boards, electronic products, precision machinery accessories, consumer goods, industrial products, etc. For example: PC board, IC integrated circuit, electronic components, SMT patches of all kinds of LED wilderness, lamp packaging, precision hardware, auto parts and other packaging.
Aluminum foil for food packaging: rice, meat products, dried fish, aquatic products, roast duck, frozen food, condiments, etc., fragrance preservation, quality preservation, flavor preservation, color preservation.