Aluminum foil rolls and sheets come in a variety of thicknesses, widths, and lengths. Manufacturers often make the width and length of the foil roll easy to find, but the thickness of the foil is often not advertised.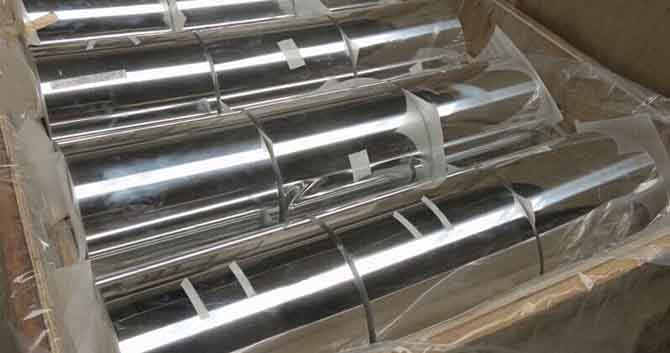 Household use standard duty aluminium foil rolls are often between 75 ft. and 250 ft. long, offered in a variety of widths. The majority of foil rolls labeled as "Standard Duty" are between .0004 thick and .0007 thick. Which at best is slightly over or one half of a mil in thickness.
Some users prefer a thin pliable foil for a variety of home use and commercial needs. Most standard duty or economy foils are often much more affordable than heavy duty or extra heavy duty foils. Some users do not prefer the standard duty foils because of easy tearing and burning when baking.
Heavy Duty Aluminum Foil – Many cooks use it for baking, grilling, and storage. Most Aluminum foil rolls labeled "Heavy Duty" are between .0008 thick and .001 thick.
Extra Heavy Duty Foil – A harder thickness to find, but some manufacturers do produce extra heavy duty foil. It provides excellent tear resistance and works well with everything the heavy duty and the standard foil is used for. Most aluminum foil labeled "Extra Heavy Duty" are between .0011 thick and .0016 thick.